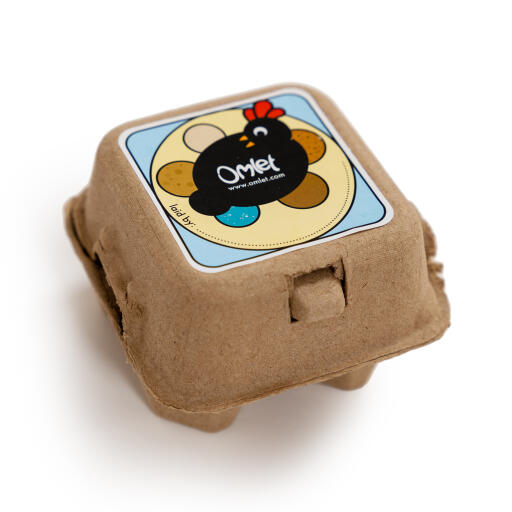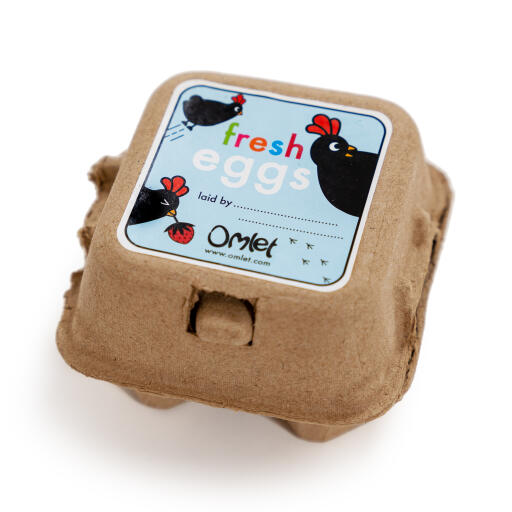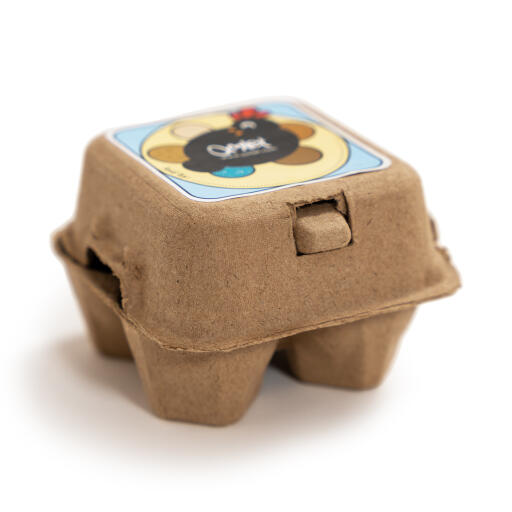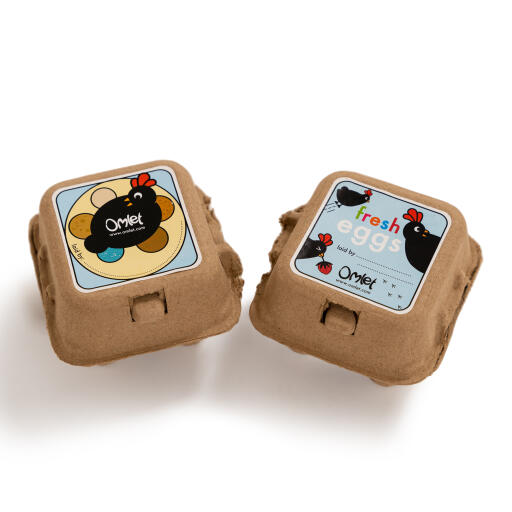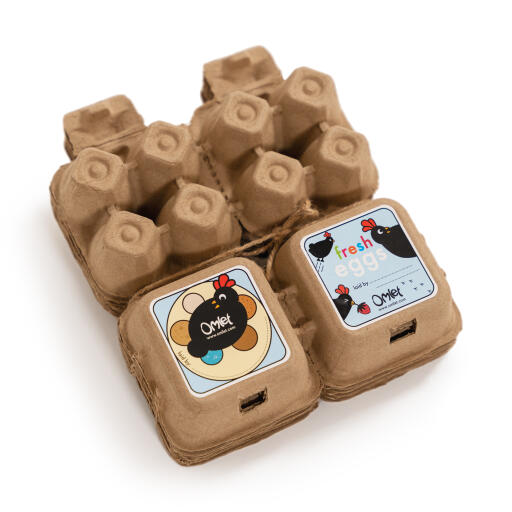 Checking stock in our warehouse...
$3.99
The perfect size for sharing: Omlet 4-egg cartons!
Would you like to give the gift of fresh eggs without the pressure of giving away an entire dozen? Omlet offers 4-egg cartons for convenient gifting or organisation of fresh eggs! Complete with customisation labels to showcase each hen, your 4-egg cartons will be an instant hit!
Small-batch egg cartons are also useful to document each hen. Organise eggs by egg size and colour between chickens, or create a sample pack with an egg of each colour! Have a rooster in the flock? These 4-pack cartons are ideal for separating out fertilised eggs for the incubator.
Whether you're gifting or organising, these 4-egg cartons will be an instant chicken-keeping staple!
Each box holds four eggs, and you will receive 10 boxes in this pack.
Omlet Egg Boxes - 4 Egg Cartons
Perfect for smaller hen eggs!
I just received these lovely egg cartons- so perfect for owners of smaller breeds of chickens ie Silkies & Bantams ! Excellent service and fast delivery. I will be coming back for more !
Review for:
Omlet Egg Boxes - 4 Egg Cartons
This reviewer has 2-4 Silkies pets
I purchased these for my little silkie and bantam eggs, they don't lay a lot and you need small sized cartons! Love giving these to family and friends from my little hens who all have names
Review for:
Omlet Egg Boxes - 4 Egg Cartons
This reviewer has 4-6 Silkies pets
Keeping up with the egg supply.
Even in this chilly Winter weather, my hens just keep on producing an egg each every day. We love to share our extra eggs with family and friend and these 4 Egg cartons are the perfect way to keep them safe while we pass them on. The cutest thing is the label on the top where we write the names of our hens to personalise the delivery.
Review for:
Omlet Egg Boxes - 4 Egg Cartons
This reviewer has 2-4 2 Isla Browns and a pets
Read more reviews