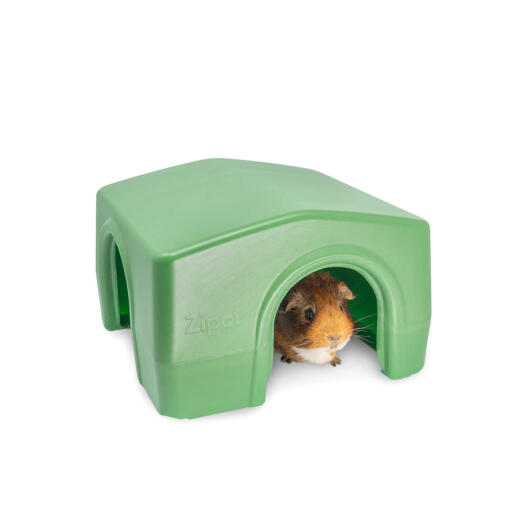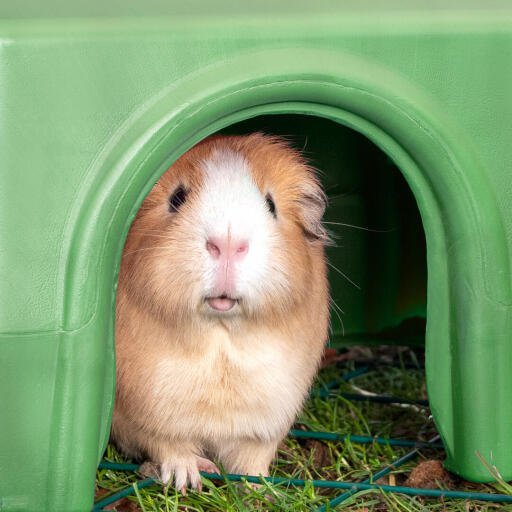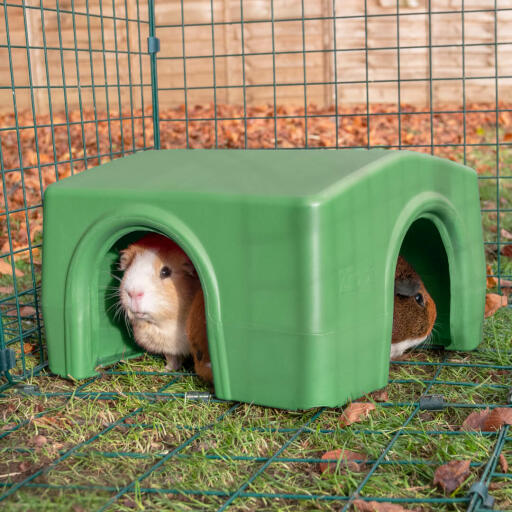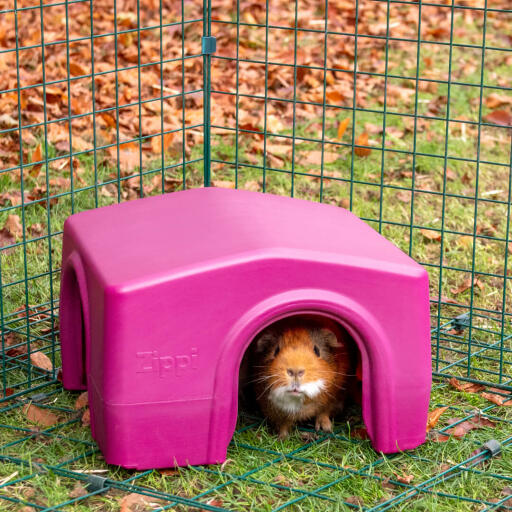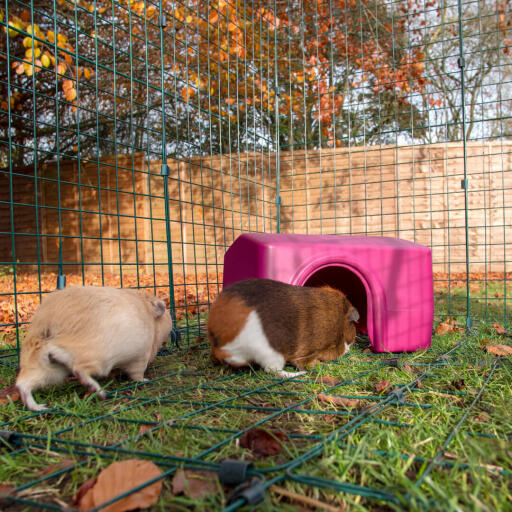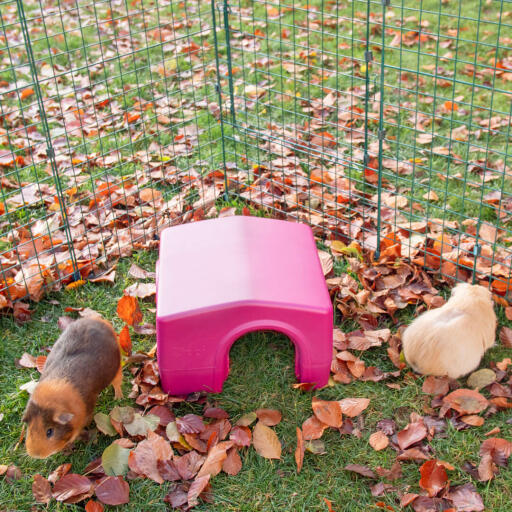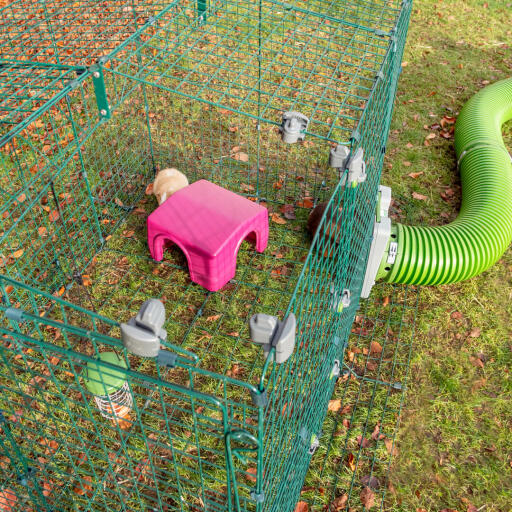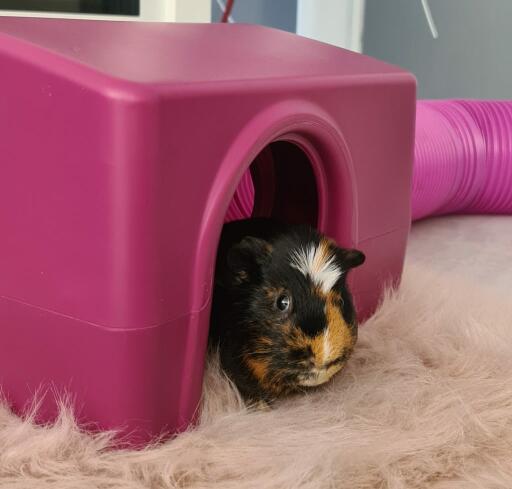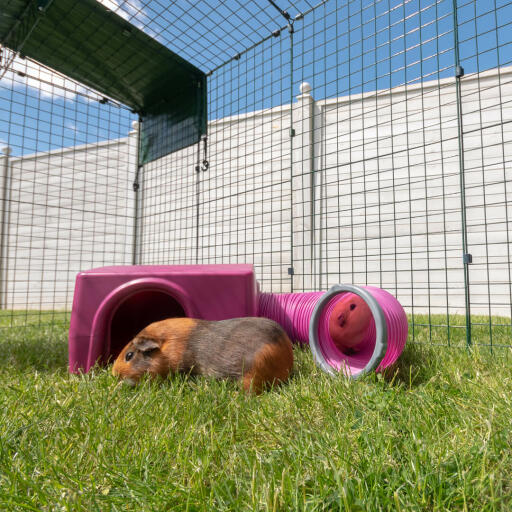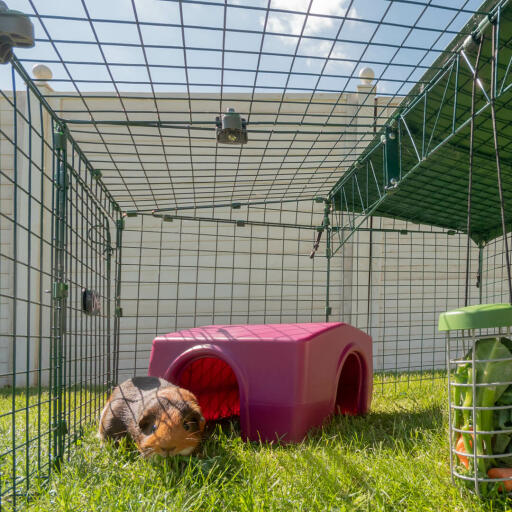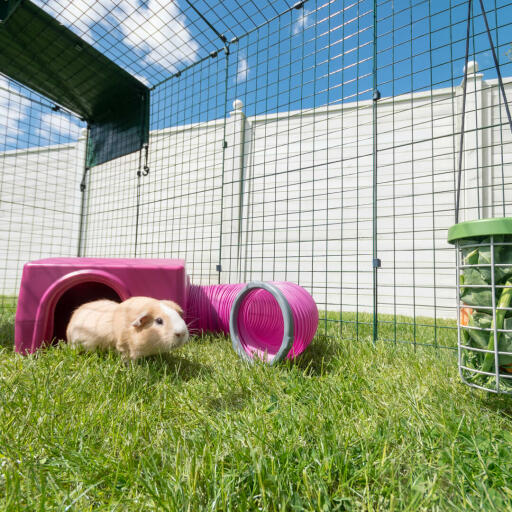 Zippi Guinea Pig Shelter - Green
Checking stock in our warehouse...
$27.99
Add a brilliant new Zippi Guinea Pig Shelter to your guinea pigs' run and watch as they pop in one door and out the other. Guinea pigs have a natural instinct to seek a hidey hole and the Zippi Guinea Pig Shelter is perfect for providing protection from wind, rain and sun whilst offering a place where they can feel secure, settled and relaxed.
The Zippi Guinea Pig Shelter is ideal for use in the Zippi Guinea Pig Run and Playpen. The shelter can also be used as a fun and enriching accessory toy in the run of an Eglu Go Hutch or Outdoor Guinea Pig Run.
The shelter has two entrances, so that one animal can leave if another is coming in. Your pets can also use the holes to run through the shelter.
Available in two stunning colours, matching the Eglu Guinea Pig Hutches.
Product Dimensions: 329 x 329 x 209 mm
Zippi Guinea Pig Shelter - Green