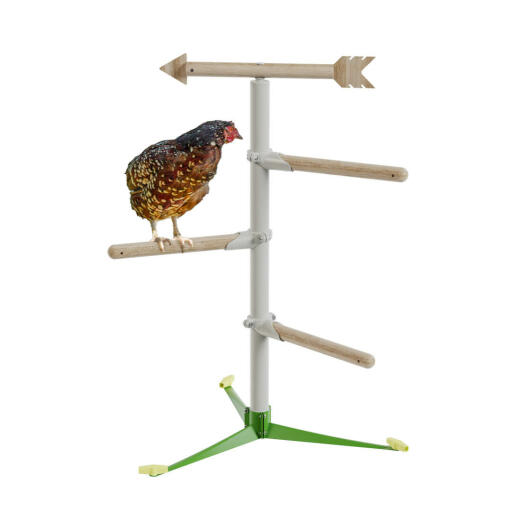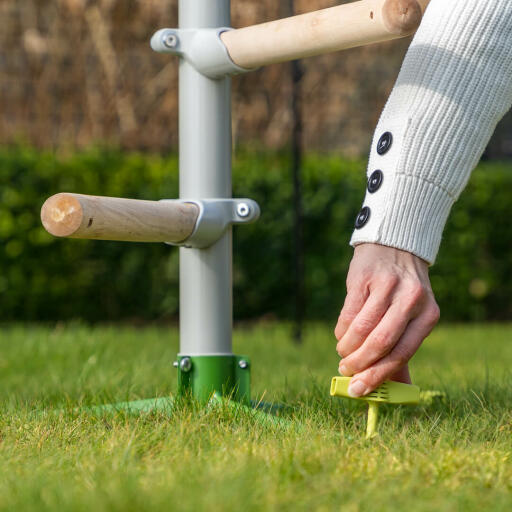 Freestanding Chicken Perch - Poultry Playground Kit
Checking stock in our warehouse...
$165.75
The incredible Freestanding Chicken Perch allows you to create an amazingly fun, and conveniently portable, chicken entertainment system in your backyard! Add up to 6 perches and position at any height and orientation you like to suit your flock.
This Poultry Playground kit has got everything you need to give your flock a great perching experience. Three perches to place at any height and orientation you want, plus a fun weathervane to go at the top of the pole.
Frequently Asked Questions
Pole: Coated mild steel tubing, pressed/welded steel, aluminium tubing
Perches: Aluminium bracket, plastic shims, steel and plastic fixings, eucalyptus wood perch
Weathervane: GR-Nylon, stainless steel, eucalyptus
Pole: Height: 900mm, Base diameter: 370mm
Perches: 51cm x 10cm x 4.5cm, 3.5cm diameter
Weathervane: 51mm x 90mm x 370mm
Freestanding Chicken Perch - Poultry Playground Kit