There is nothing better than watching your healthy chickens exploring the garden in search of any morsels of food they can find. Just like any other pet, chickens can sometimes have problems with their health and will require some extra special care from you.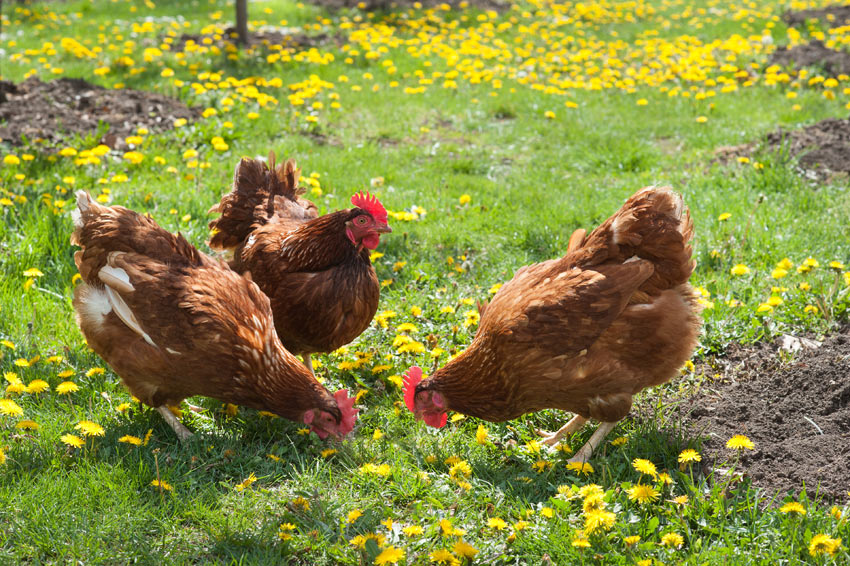 A trio of healthy chickens roaming the garden
Chickens from Omlet are fully vaccinated before you receive them. This is the usually the case when you buy chickens from a reputable place. So your chickens shouldn't encounter too many illnesses if you look after them well. However if you are worried and would rather be clued up about any problems your hen might have then read on. This section will run through common chicken health problems, and how you can manage them. You can also find out how to carry out quick checks to keep on top of your chickens health, and keep them in tip top condition.