You have probably heard of showing cats and dogs but this may be the first you've heard of showing chickens. Showing your chickens can be a fun hobby for the whole family. If you have pure bred chickens and are interested in breeding them then poultry showing may be for you. It is a surprisingly popular hobby with there being a large number of chicken fanciers in the UK.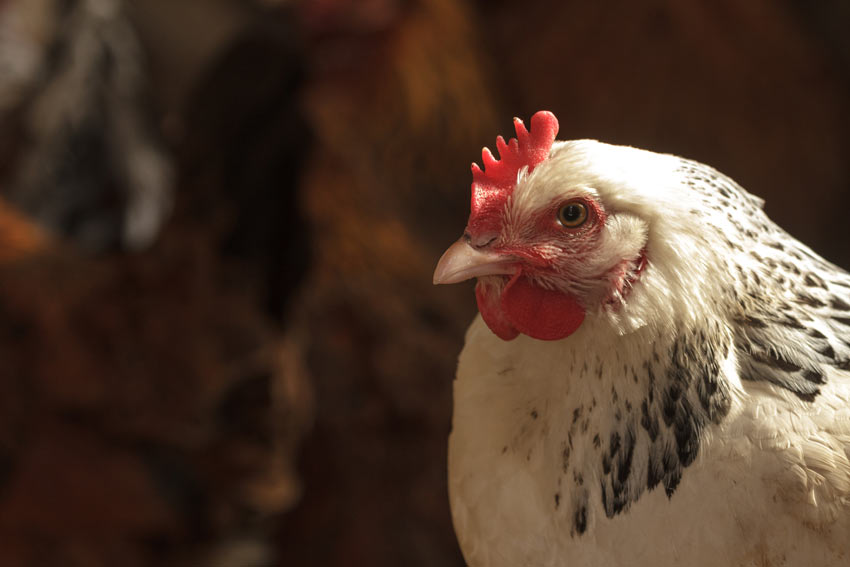 A close up of a beautiful purebred Sussex hen
If you are interested in getting into chicken showing then you will need to do lots of research. The best way to research is go to a chicken show and speak to the exhibitors there and learn about how they breed and show their chickens. Networking and showing enthusiasm at these shows is your best bet as you may be able to get direct help from experienced breeders.
The first decision you will need to make is which breed you wish to breed and show. There are around 100 breeds to choose from. You can read all about these breeds here. Going to shows and speaking to chicken keepers there will help you to make a decision about which breed you would like to show. At chicken shows each chicken is judged on how well it conforms to the breed standard, so it isn't necessarily judged on the best looking bird. A chicken you may think is the prettiest might not win a chicken show.