Muscovy Ducks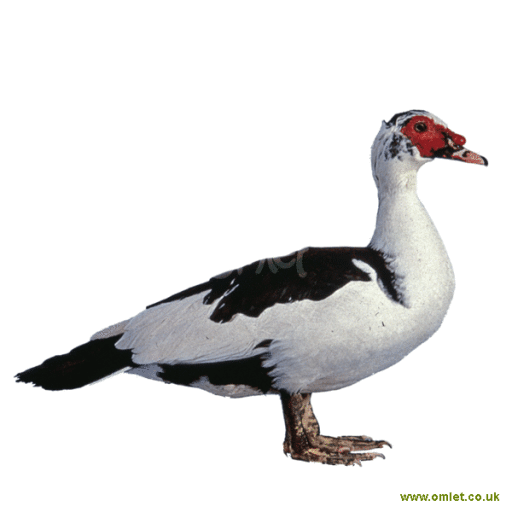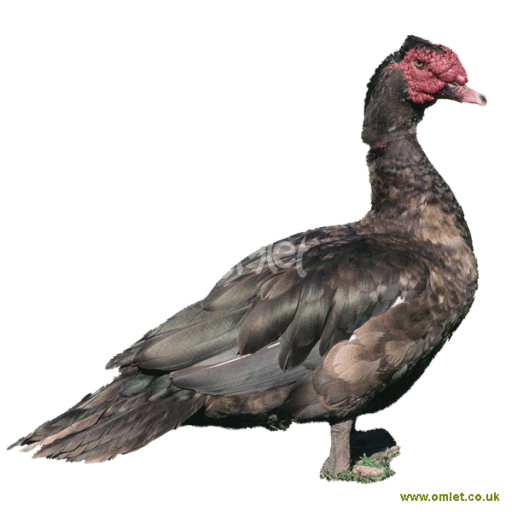 Muscovy History
---
The Muscovy was originally a wild bird from Central / South America and it is the only domesticated duck that is not derived from the Mallard. Muscovy\'s are non-migratory birds and like to roost in trees at night. The Muscovy was one of the first ducks to be domesticated but didn\'t come to the UK or North America until the Twentieth Century. It is thought that the Muscovy got its name from Muscovite Company which traded the ducks during the 1500s.
Muscovy Behaviour
---
They are generally gentle birds unless the female is sitting or has a young brood. Muscovy drakes don\'t quack, but instead product a low hiss. The females only make a short, weak quack and this is what makes them the quietest of all the ducks. They can fly well and are good escape artists so they will need to be wing-clipped. They do not swim as much as other breeds because their oil glands are under developed. This means that they do not require a large source of water. The drakes can be quite large weighing 4.5 - 5.5 kg while the females weigh 2-3 kg. They also occasionally like eating some vermin and should not be kept with guinea pigs or rabbits.
Muscovy Varieties
---
There are a wide range of colours, White, Blue, Black and Chocolate are recognized colours but you can find a wide range of other colours.
Muscovy Status
---
Rare
Muscovy Pictures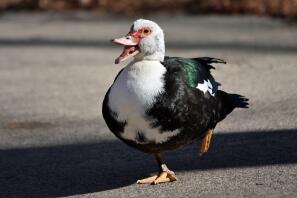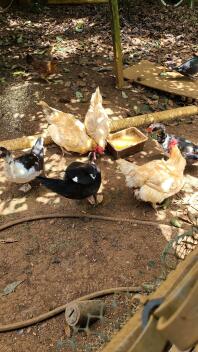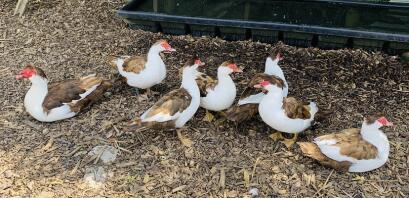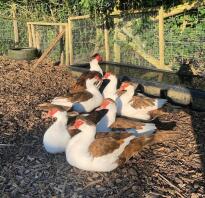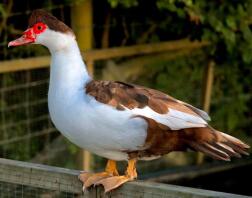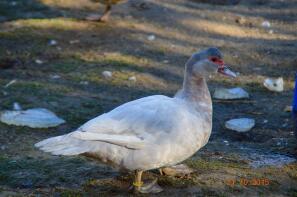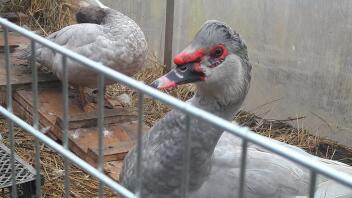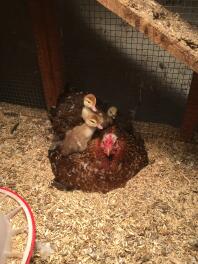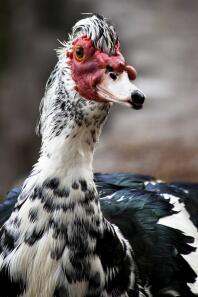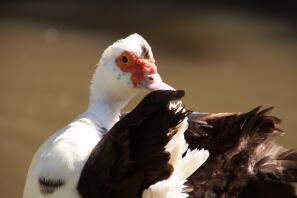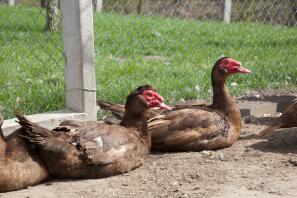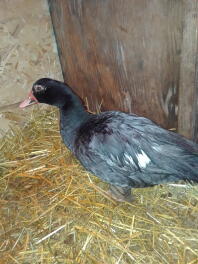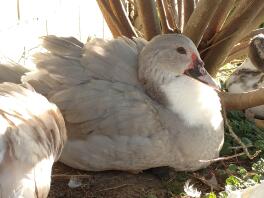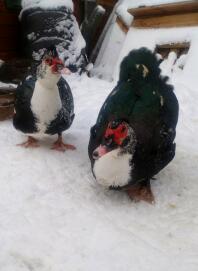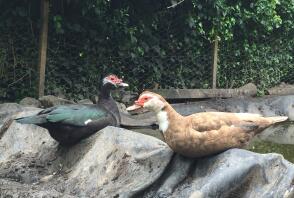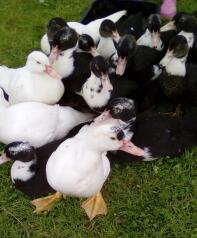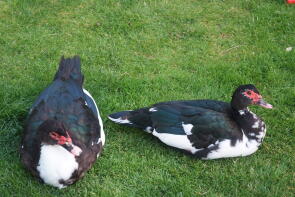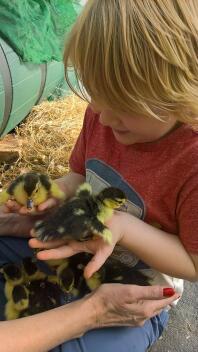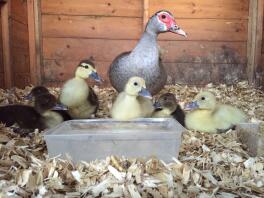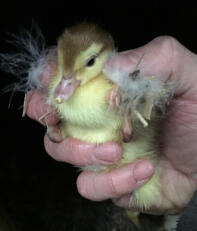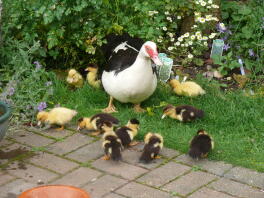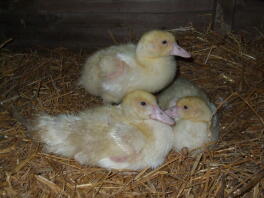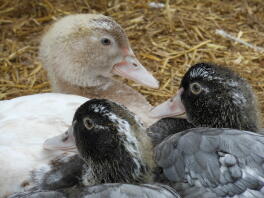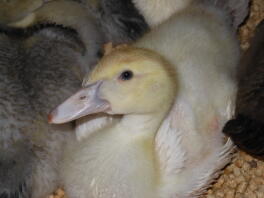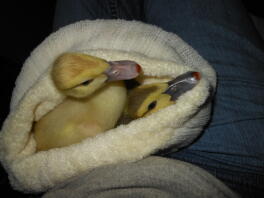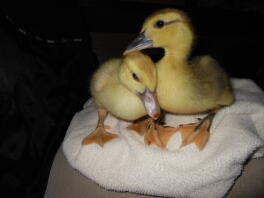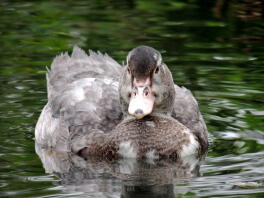 Latest Reviews For Muscovy (5 of 15)
---
---
Breeder Clubs for Muscovy
---