Crested Ducks Ducks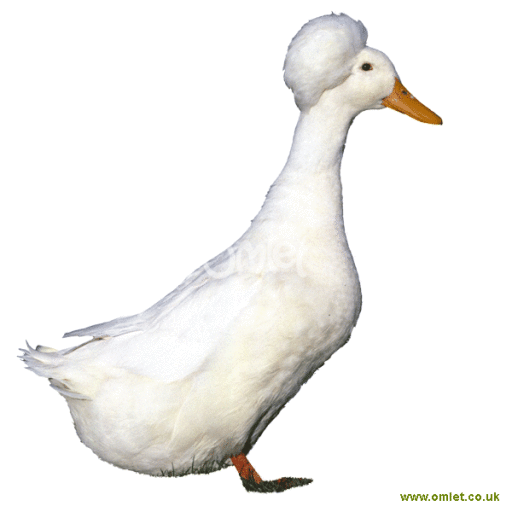 Crested Ducks History
---
Crested ducks have a wonderful regal air about them. There are reasonably good layers but mostly kept for pets. Crested ducks have been around for a long time and feature in art dating back over 2,000 years.
Crested Ducks Behaviour
---
You can tell the quality of the crest from the moment they have hatched. If you are breeding these birds then avoid ones with off centre crests as this is a defect which is very difficult to breed out. The crest is actually a dominant mutation and typically you have around a million to one chance any breed of Mallard duck will hatch with a crest. The crested gene can actually be bred into any breed except Muscovy. The gene which produces the crest has the side-effect of preventing about 25% of the fertile eggs from hatching. An additional 25% do not hatch with the crest. They are fairly quiet birds, with the female only making a noise when she wants attention.
Crested Ducks Varieties
---
There are two officially recognized varieties, White and Black, although you can find ducks with crest in most colours.
Crested Ducks Pictures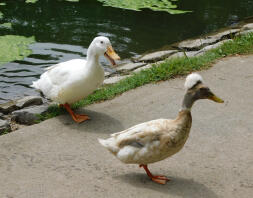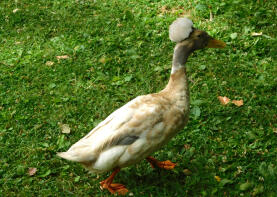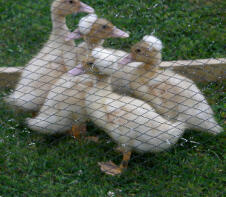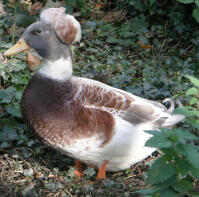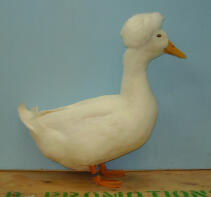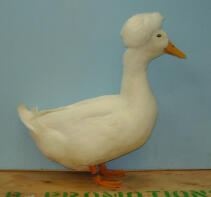 Latest Reviews For Crested Ducks (3 of 3)
---
---
Breeder Clubs for Crested Ducks
---