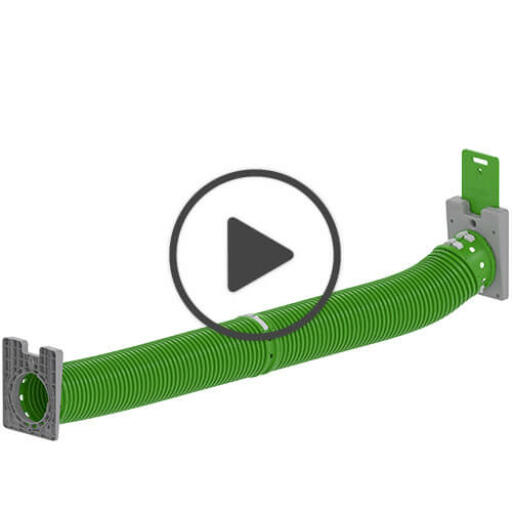 Zippi Tunnel Twin Pack with Hutch to Run Connection Kit
Read 2 Reviews
Checking stock in our warehouse...
$186.95
With the Zippi Tunnel there are no limits to the size or shape of system that you can build so you can let your imagination - and your pet - run wild!
This pack contains a twin pack of 90cm flexible Zippi tunnels with an angled connector and door frame kit (including lock-out door). This allows you to connect the tunnel to a hutch or angled run. Also included is a pair of straight connectors and a door frame so that you can attach the other end to a run or playpen.
Tunnel Diameter: 180mm (7.1 in)
Please check the tunnels regularly for any wear or damage, especially if the tunnel is bent. Immediately remove the tunnel if you spot any deterioration.
Zippi Tunnel Twin Pack with Hutch to Run Connection Kit
Best investment ever, the tunnel system has been the easies install for our hobby farm by far. Love how easy and quick it is to disconnect, for easy moving around the yard. So easy the kids can do it!!!! Our mini lop bunnies Cardi and Lilli-Rose are very happy, saving up to get them more tunnels to run
Review for:
Zippi Tunnel Twin Pack with Hutch to Run Connection Kit
This reviewer has 2-4 mini lop pets
Fantastic product, great quality
I used the tunnel to connect my two guinea pig hutches together and they love it!
Review for:
Zippi Tunnel Twin Pack with Hutch to Run Connection Kit
Read more reviews