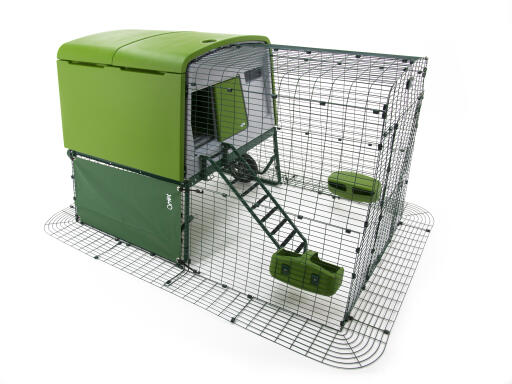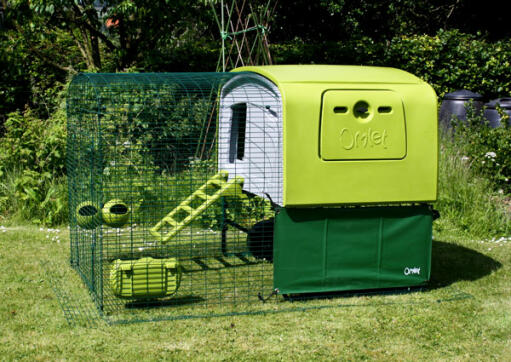 Checking stock in our warehouse...
$26.95
This product fits neatly onto the Eglu Cube Run, underneath the house. It also fits between the foot pedals on the back of the run. Although small, this cover will give your chickens shelter from the wind. This cover is made from a long-lasting, heavy duty material that is completely waterproof. It is extremely hardwearing and should last you for years to come. This will only cover one side of the run. If used on one of the sides it covers most of the area, but if used on the back you will notice a gap which is for allowing access to the foot pedals. Cover measures approx 90cm x 45cm. Complete with bungee hooks for attaching to the run.
Exact material and eyelet specification may vary.
Heavy Duty Cover for Eglu Cube - Wind
My chicks have been enjoying shelter from the wind and rain on our windy hill. They can pick from sheltered areas to out in the open. We all like a bit of choice.
Review for:
Heavy Duty Cover for Eglu Cube - Wind
This reviewer has 8-10 Belgian D'Uccle Bant pets
Great cover, the elasticated hooks keep the Cover firmly in place. Might do well to be a little larger.
Review for:
Heavy Duty Cover for Eglu Cube - Wind
Read more reviews