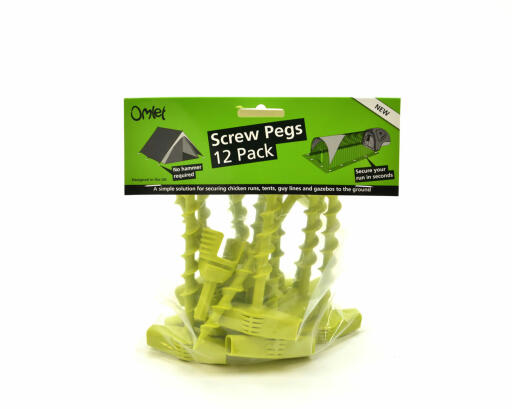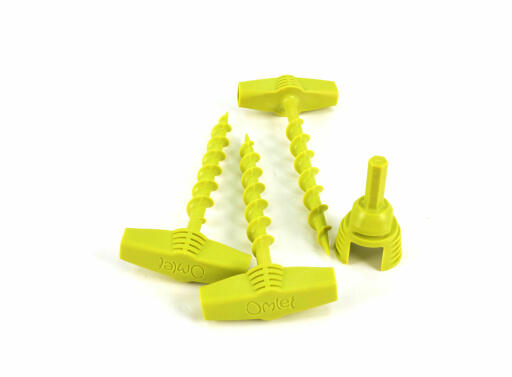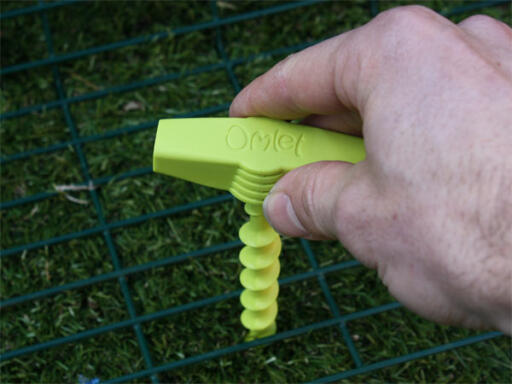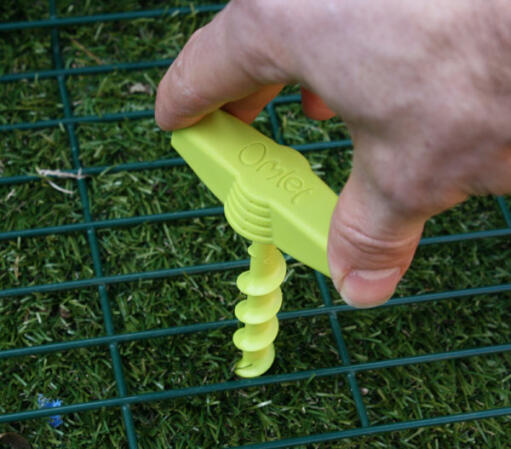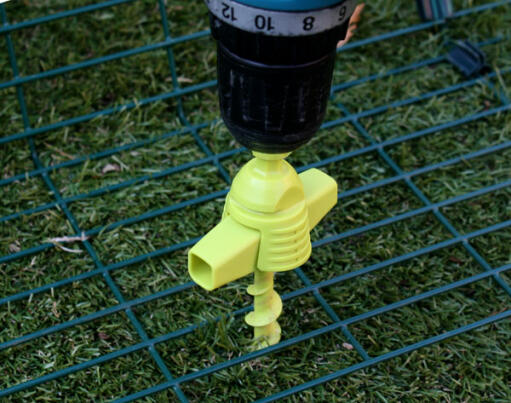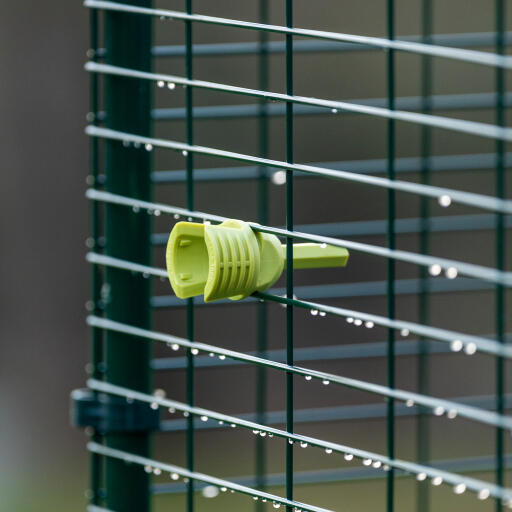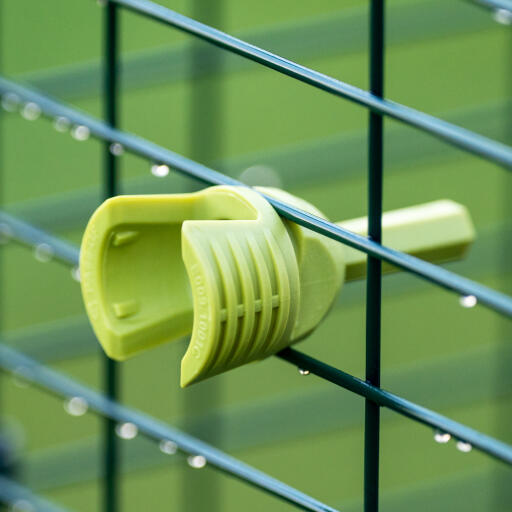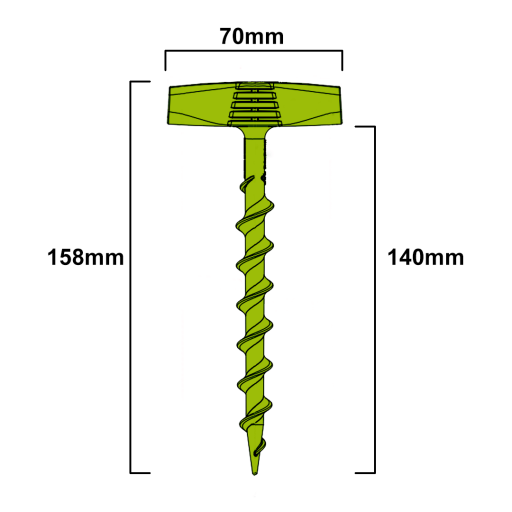 Checking stock in our warehouse...
$33.95
These fantastic screw in pegs are much better than ordinary tent pegs. Each peg has an inbuilt handle making them very easy to screw into the ground. They stay in better than traditional tent pegs and are also quicker and easier to remove because you can simply unscrew them.
The pegs come in a pack of 12 with a drill adapter for even quicker screwing in and unscrewing. These pegs are super strong and long lasting too, and they come in the iconic Omlet green!
You can use them for:
Securing an Eglu to the ground
Securing a tent or awning to the ground
Securing guy ropes to the ground
If your ground is just a bit uneven, you can ensure the Eglu run is firmly secured with these excellent pegs.
Omlet Screw Pegs - 12 Pack
Really easy to use and handy to keep the coop securely in place and safe from any animals trying to get in.
Review for:
Omlet Screw Pegs - 12 Pack
This reviewer has 2-4 Sussex and Cochin pets
The pegs work well and hold down the apron.
The pegs give you peace of mind in that they make it more difficult for anything to burrow under the apron and attack out chickens! They simply screw into the soil and pull the apron down firmly. Obviously, sandy soil would be a problem, but they work well in our "soft" topsoil
Review for:
Omlet Screw Pegs - 12 Pack
Very happy with the screw pegs
Review for:
Omlet Screw Pegs - 12 Pack
Loved these and bought 2 packets very useful
Review for:
Omlet Screw Pegs - 12 Pack
Read more reviews