New Zealand Rabbits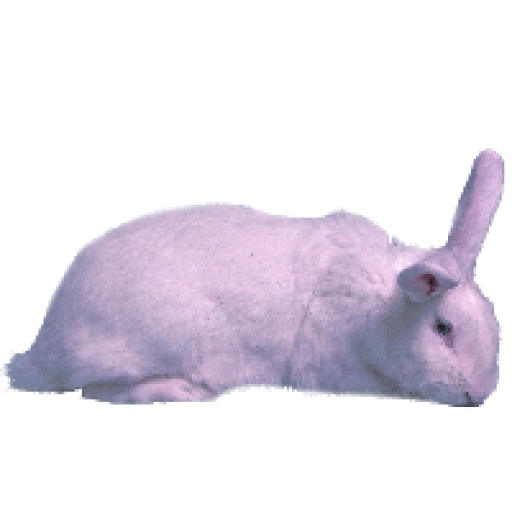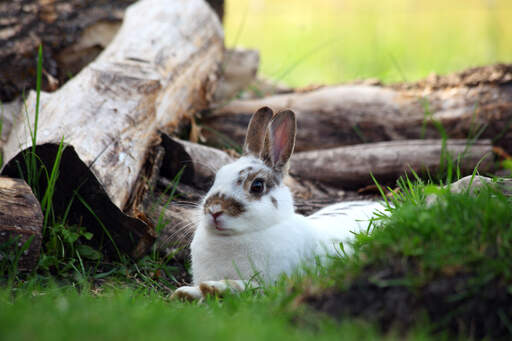 New Zealand History
---
The New Zealand rabbit is a large rabbit routinely used as a meat and laboratory rabbit but also a popular pet and exhibition rabbit. New Zealand rabbits originate from America, not New Zealand. The New Zealand White first appeared in 1917 in America and was imported into the UK after the Second World War (1945). The New Zealand rabbit grows very quickly, perhaps the reason for its popularity as a meat rabbit. An adult rabbit can weigh up to 5.44kg (12lb) with a medium body, well-rounded haunches, short front legs and a bold head. The coat is usually dense but soft.
New Zealand Behaviour
---
As a large rabbit, the New Zealand may be less prone to nervousness however its weight might be off-putting for people that wish to handle the breed regularly.
New Zealand Varieties
---
White, Black, Blue The New Zealand Red is a smaller rabbit than the New Zealand White, typically weighing 3.62kg (8lb).
New Zealand Status
---
Common
New Zealand Pictures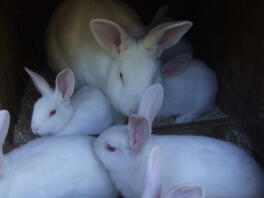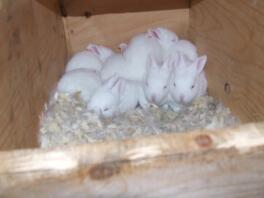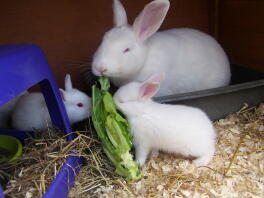 New Zealand For Sale
---
Please note: All animals listed here are for collection only. They cannot be delivered by the seller or by Omlet. The seller will send you their contact details to arrange payment and collection.
Latest Reviews For New Zealand (4 of 4)
---
---