French Lop Rabbits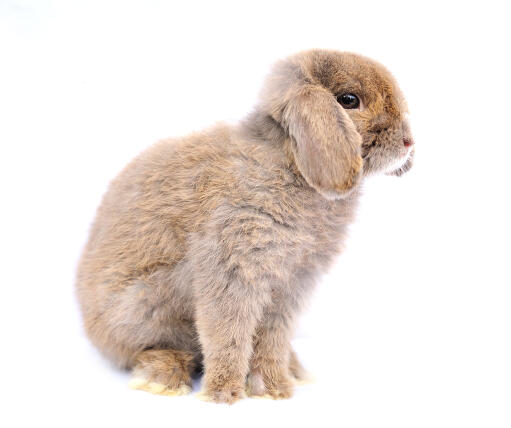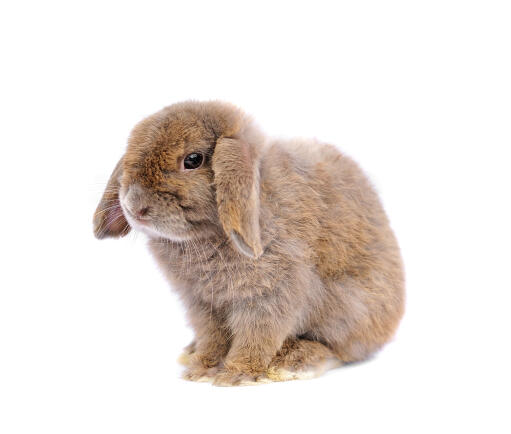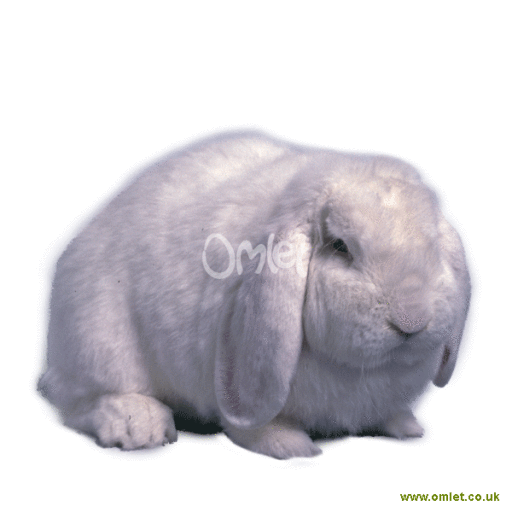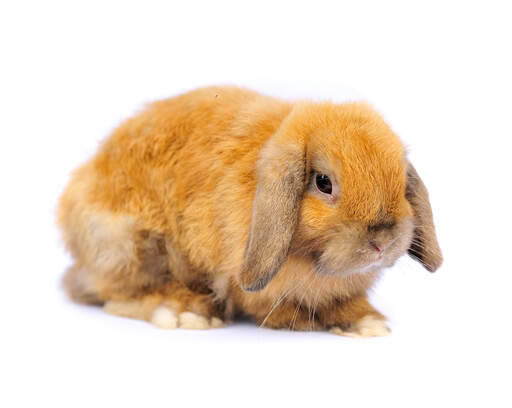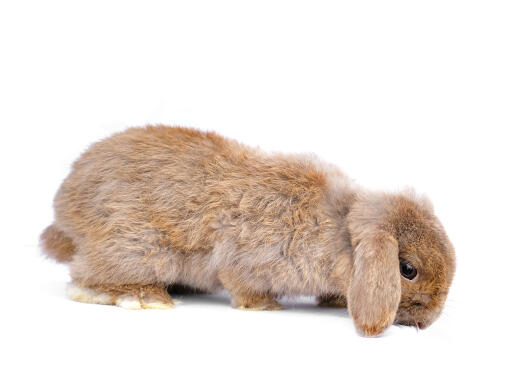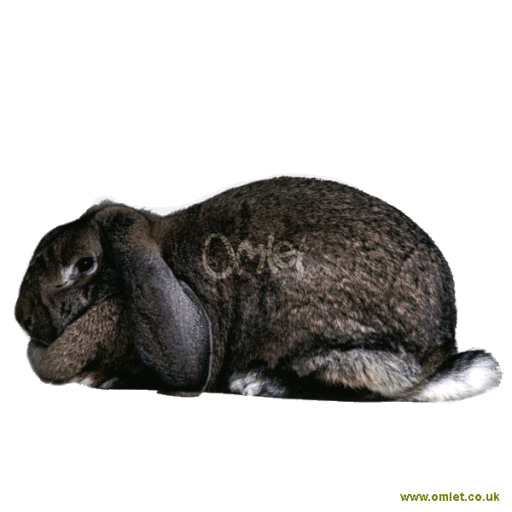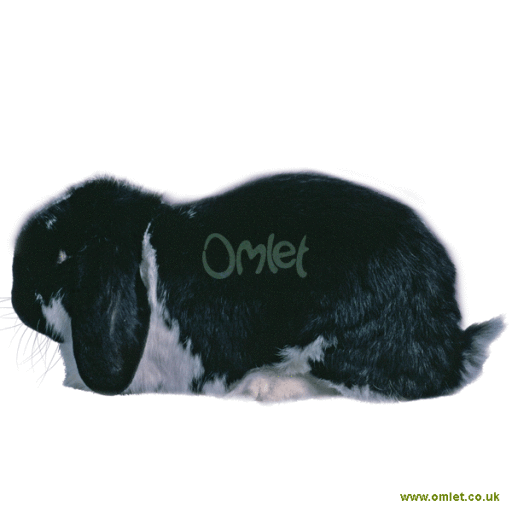 French Lop History
---
This breed originates from France and was created during the middle of the nineteenth century. It was introduced into the UK primarily as a meat rabbit but in 1965, the French Lop was exhibited for the first time to this day, they remain a very popular exhibition and pet rabbit.
The French Lop is a very large rabbit, weighing more than 10lb (4.5kg) with lop ears and an almost cubic appearance with a short thickset body and large head. The front legs are short and straight and the hind legs are carried parallel to the body.
French Lop Behaviour
---
As a large rabbit, the French Lop can be quite placid but is as likely to develop actual behaviour problems as other breeds. Their size dictates confident handling and they will require a large hutch/run to move around freely. They are not the rabbit for small children or people that have limited space, although they can live in the house as a house pet.
French Lop Varieties
---
Black, White, Brown, Blue, Agouti, Chinchilla, Opal. Sooty Fawn, Siamese Sable, Orange, Fawn, Steel and Butterfly (white on underbelly, chest, feet and nose, leaving one of the above colours on the back, ears and a distinctive butterfly marking on the head).
French Lop Status
---
Common
French Lop Pictures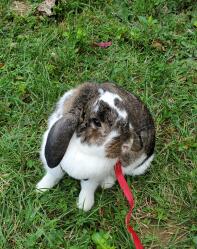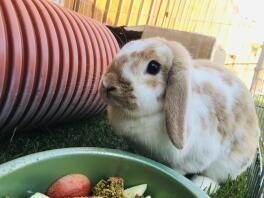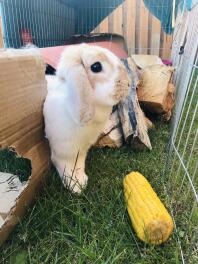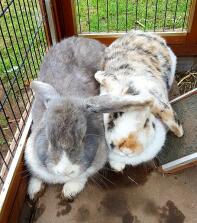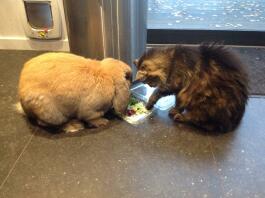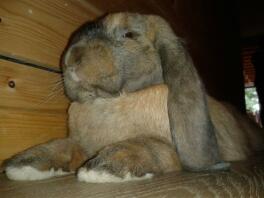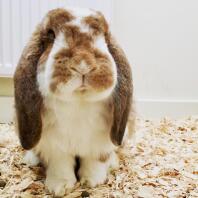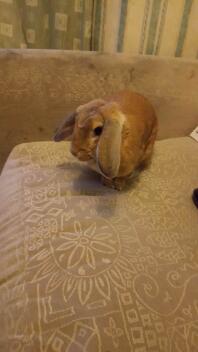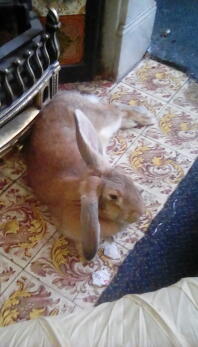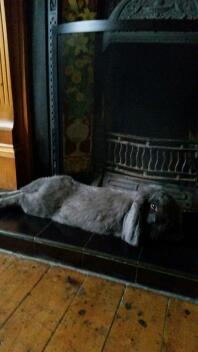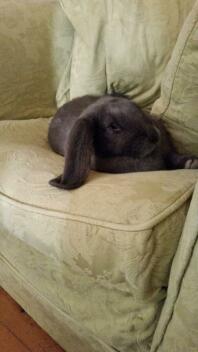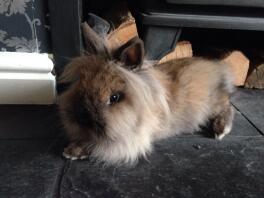 French Lop For Sale
---
Please note: All animals listed here are for collection only. They cannot be delivered by the seller or by Omlet. The seller will send you their contact details to arrange payment and collection.
Latest Reviews For French Lop (5 of 17)
---
---