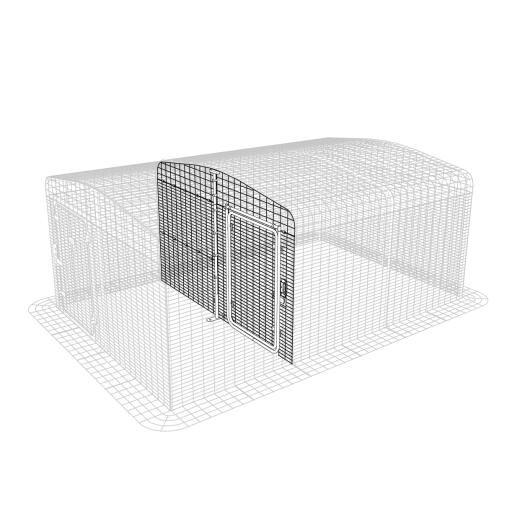 Walk in Chicken Run Partition Low with Gable - 2 Panels
Checking stock in our warehouse...
$196.90
The Walk in Chicken Run Partition is made from the same strong steel mesh as the Walk in Run. It is simple to install and features a secure and lockable door so you maintain easy access to each section of the run. The partition allows you to separate different groups of chickens or to gradually introduce new birds to the group. It can also be used to keep a sick hen apart from the flock until it gets better, or be used to create a separate area dedicated to feeding.
This partition can be installed across the width of a low rise Walk in Run and features a gable so that the partition perfectly fits the shape of the roof.
Partition Height: 115cm
Mesh design may vary.
Patent Pending. Design Registered.
Walk in Chicken Run Partition Low with Gable - 2 Panels