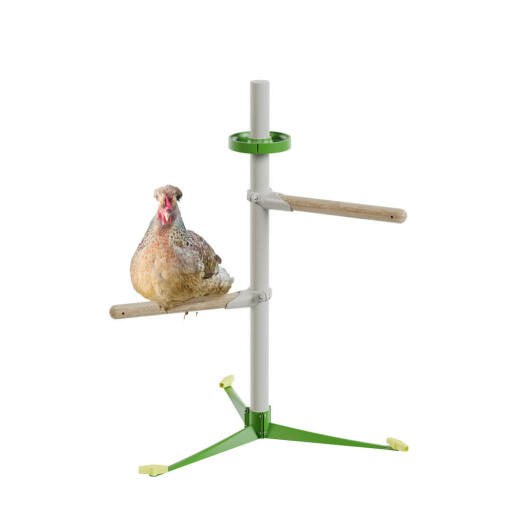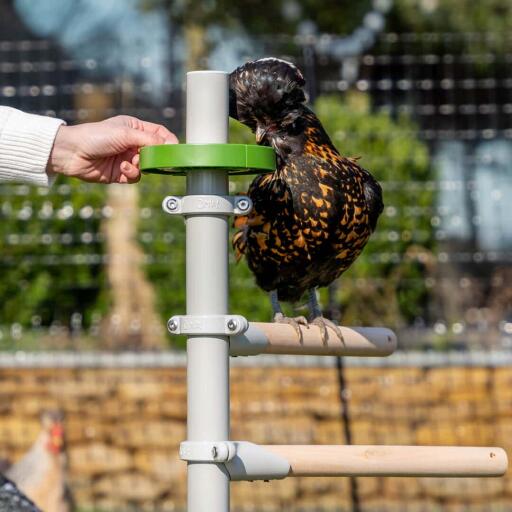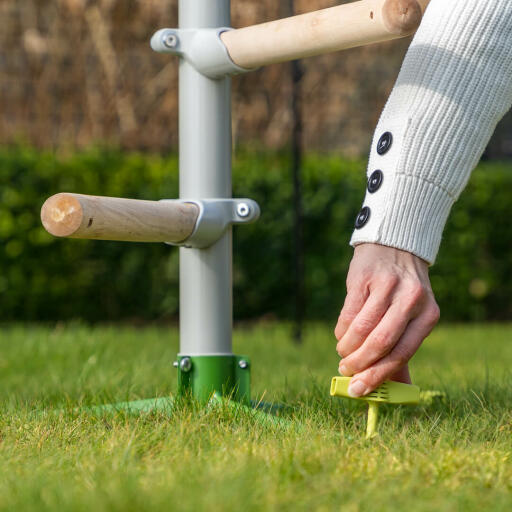 Freestanding Universal Chicken Perch - Spring Chicken Kit
Checking stock in our warehouse...
$125.80
The incredible Freestanding Chicken Perch allows you to create an amazingly fun, and conveniently portable, chicken entertainment system in your backyard! Add up to 6 perches and position at any height and orientation you like to suit your flock.
This great starter pack has got everything you need to get your chickens perching free rangeingly! It includes two strong eucalyptus perches to place at any height you like, as well as a green treat dish that wraps around the pole. Fill it with corn to reward good perching!
Frequently Asked Questions
Pole: Coated mild steel tubing, pressed/welded steel, aluminium tubing
Perches: Aluminium bracket, plastic shims, steel and plastic fixings, eucalyptus wood perch
Treat dish: ABS Plastic
Pole: Height: 900mm, Base diameter: 370mm
Perches: 51cm x 10cm x 4.5cm, 3.5cm diameter
Treat dish: 15cm x 15cm x 2.5cm
Freestanding Universal Chicken Perch - Spring Chicken Kit