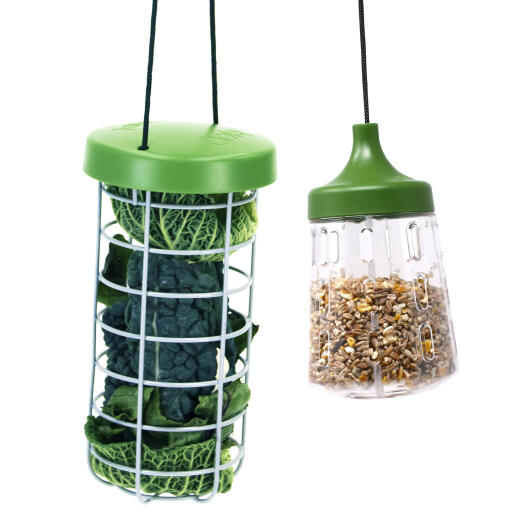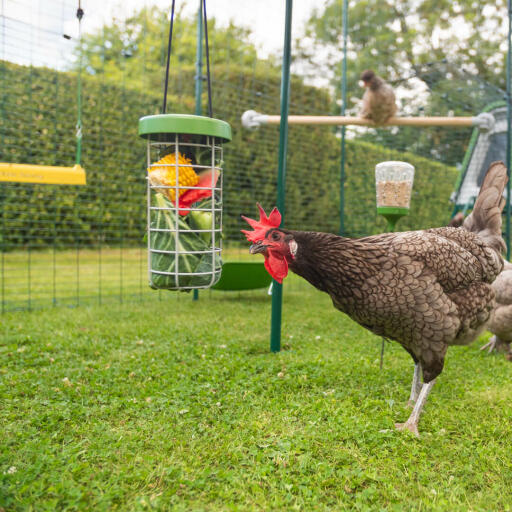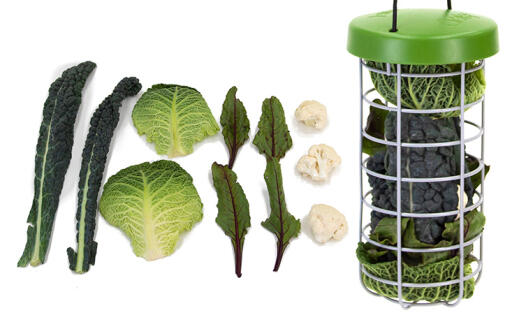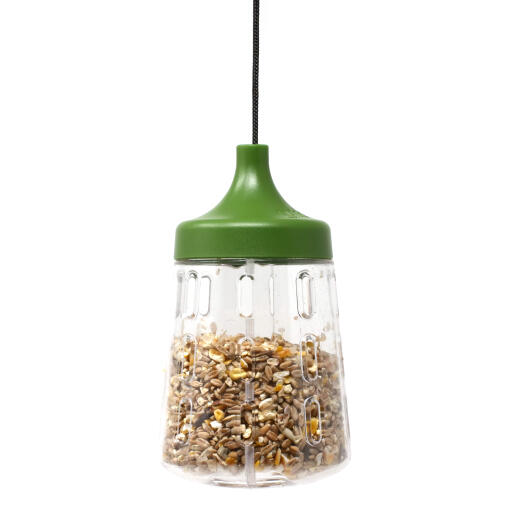 Checking stock in our warehouse...
Keep food off the ground and entertain your hens at the same time with the Caddi Treat Holder & Pendant Peck Toy from Omlet. The ideal way to feed fresh fruit and vegetables to your chickens, these treat dispensers keep food off the ground which is healthier for your hens, improves run cleanliness, reduces food wastage and keeps pests away.
The Caddi Treat Holder measures a generous 20cm top to bottom and 8cm across. It is made from heavy duty welded steel with a waterproof rain cap.
With the Pendant Peck Toy the suspended feed dispenser sways when pecked at resulting in a fun moving target for your chickens to hone their attention on. It comes complete with a meter of string to allow it to be hung from your Eglu run, Walk-in-Run or even from your chicken's perch.
Caddi Treat Holder & Pendant Peck Toy
The chickens enjoy pecking at the pendant peck toy especially when I put some grain in for them to enjoy.
Review for:
Caddi Treat Holder & Pendant Peck Toy
This reviewer has 2-4 Cochin and Sussex pets
Write a Review