New Omlet Chicken Fencing
Choose Your New Omlet Chicken Fencing
Omlet Chicken Fencing Mk2 - 12 metres - inc. Gate, Poles and Guy Lines
$149.00
Omlet Chicken Fencing Mk2 - 21 metres - inc. Gate, Poles and Guy Lines
$189.00
Omlet Chicken Fencing Mk2 - 32 metres - inc. Gate, Poles and Guy Lines
$259.00
Omlet Chicken Fencing Mk2 - 42 metres - inc. Gate, Poles and Guy Lines
$299.00
6 Reasons To Buy From Omlet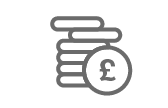 30 Day Money Back Guarantee
Fast Delivery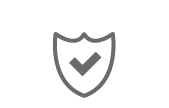 2 Year Warranty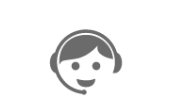 Brilliant Customer Service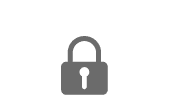 Secure Payment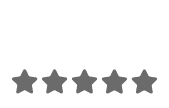 Over 17,000
5 Star Reviews
A simple way to keep your chickens in one area of the backyard.
Looks Great In Your Backyard
The dark movable poultry fencing blends well amongst the flora and fauna of your backyard, so it doesn't stand out and it's almost invisible from a distance. By contrast the guy ropes are hi-vis and contain a reflective strand that makes them stand out day and night to guard against any trips or accidents.
It is quick to set up the fencing by pushing the poles in with your foot.
Easy to Put Up
This handy chicken fencing comes in a roll and is very easy to put up and move about. It will save you so much time compared to a traditional post and chicken wire solution. All poles have two spikes that provide great stability and make it easy to 'tread' them into the ground. The netting is designed to be tangle-free and peck proof for added security and durability, meaning that it is easier to use and more secure than ever.
The handy gate gives you quick access to your chickens.
New Improved Gate Included
Omlet's Chicken Flexible Fencing comes with an inbuilt gate which features a newly redesigned catch that is stronger and more comfortable to use. You can also set the width of the gate opening to your preferred size making it easy to get in and out to feed your chickens. Another great feature of the gate is that you can position it wherever you want within the layout you have chosen, you can put it at any end, the middle or anywhere else. The width of the gate opening can also be adjusted to suit.
Suits Any Shape or Size of Backyard
Available in 4 different sized rolls to suit your backyard's/chickens' needs. You can also make any shape of chicken enclosure you like, rather than just squares or rectangles.
Reflective guy ropes provide high visibility when needed.
Reflective Chicken Fencing
The Omlet Chicken Fencing is now easy to spot at night and on gloomy evenings thanks to some new reflective features. Not only are the guy ropes reflective but the gate now also features a reflective badge so you can find it easily in the dark. This is really handy in winter when you might be popping out to check on your hens at dusk.
Omlet's chicken fencing is taller than most other fencing
Taller Than Most Fencing
With an overall height of approximately 1.25m, (which is taller than most chicken fencing), you can be confident that even the most determined of your feathered friends won't make a great escape! The poles of the fence are also adjustable to ensure that the netting remains tight and secure at all times.
Perfect For Smaller Poultry
This poultry fencing is also suitable for use with smaller chickens like bantams. The fencing has the same size holes from top to bottom that are approximately 50mm wide.
PLEASE NOTE - This fencing is intended as a means of keeping your chickens in a contained area. It is not predator proof and cannot be electrified. The fencing will arrive folded down the middle and as a result you will need to unfold it. It may have a temporary crease when first assembled but this will disappear after a short period of use. While the fencing is chicken proof, wild animals may chew holes in the fence if present in the garden. Repair kits are available.
Verified Reviews - New Omlet Chicken Fencing
---
Customer Images - New Omlet Chicken Fencing - 29 of 101
Related Products