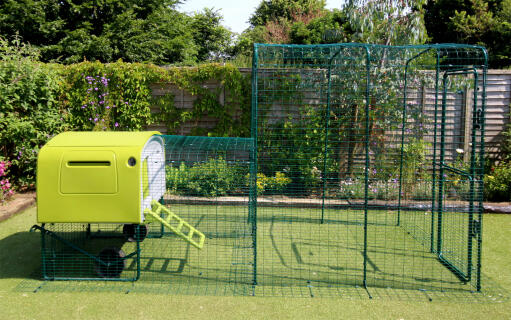 Connection Kit for Walk In Run - Eglu Cube Mk1 with Run
Read 1 Review
Checking stock in our warehouse...
$21.00
The Walk in Chicken Run has been designed to work with your existing chicken coop, so you can create a custom chicken keeping solution to suit your backyard. This kit will connect your Eglu Cube with 2m Run to a low-Rise or Hi-Rise Walk in Chicken Run. It will allow your Eglu to be connected to any side of the run but it cannot be placed directly next to a door if your Walk in Run is 2 panels wide. The Eglu Cube with Run Connection Kit consists of fixings and instructions to attach. You will need to remove one panel of your Walk in Chicken Run to attach it. Please note, this Connection Kit is NOT compatible with MK1 Walk in Runs. If you would like to connect your Eglu to a MK1 Walk in Run, please contact us.
Connection Kit for Walk In Run - Eglu Cube Mk1 with Run
Can't really review as I haven't installed the connector at this time. But Omlet gear is generally very good quality - so expect the same for this item.
Review for:
Connection Kit for Walk In Run - Eglu Cube Mk1 with Run
This reviewer has 8-10 Silkies and Belgium pets
Write a Review