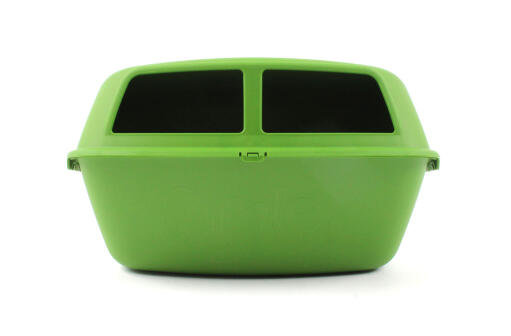 Feeder for Eglu Go - Leaf Green
Checking stock in our warehouse...
$27.95
The Eglu Go comes with a feeder as standard. These feeders clip securely onto the run and hold enough feed to last 3 chickens 2 days. Depending on the number of chickens in the flock it may be necessary to purchase additional feeders. It is also a good idea to have a spare so the chickens can always have clean and sanitary feed stations.
Feeder for Eglu Go - Leaf Green