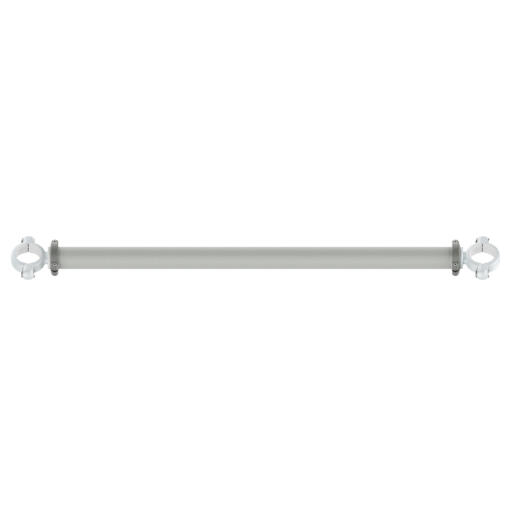 Checking stock in our warehouse...
$82.00
The Freestyle Cat Tree from Omlet is a strong floor to ceiling cat play system that can be customised to suit your cats and your home. Choose from a wide range of fun, practical and durable accessories to create a cat tree system that encourages your pets to live out their natural instincts to scratch, jump, climb and play.
Link multiple vertical poles together with this pole kit, allowing your cat to move horizontally across the cat tree system.
Please note that your vertical poles must be placed with a distance of 75.5cm in order to fit a horizontal pole.
Freestyle Cat Tree - Horizontal Pole Kit
The cats give their paw of approval
I bought this to go in an enclosure we built for them. It took us a while to wrap our head around the instructions and get it put up but seeing the happy cats made it worthwhile. I like the extension options for varying height enclosures. The platforms, steps hammocks etc are pretty easy to put together but you need two sets of hands to attach them to the pole to hold it in place making sure no bits drop out while you screw it in place. (A few curse words were said when the bits dropped out). I have multiple cats and all apart from the very old one have enjoyed exploring the levels and getting up high to watch the birds.
Review for:
Freestyle Cat Tree - Horizontal Pole Kit
This reviewer has 4-6 Mixed breed pets
Write a Review