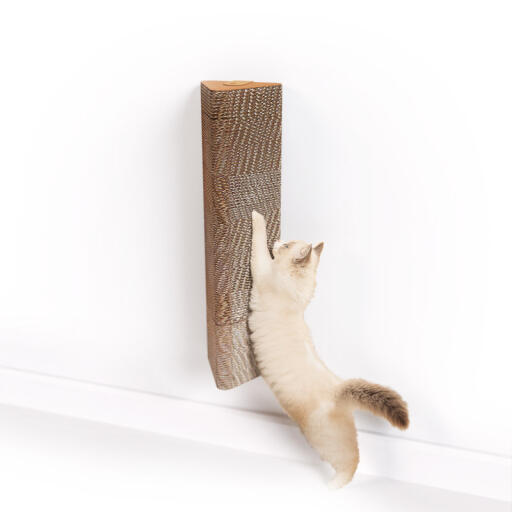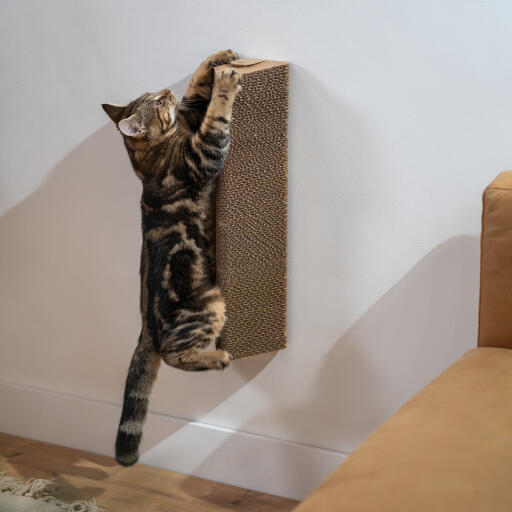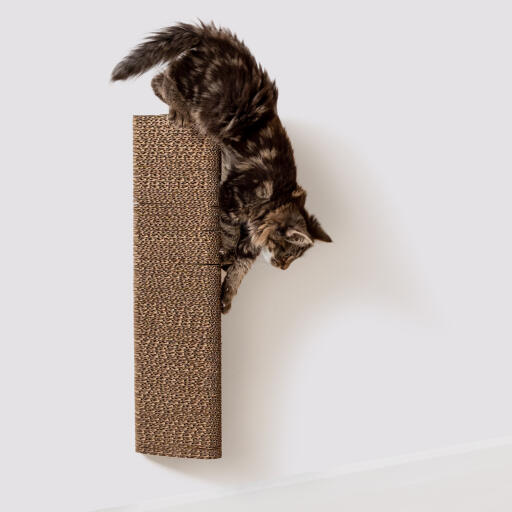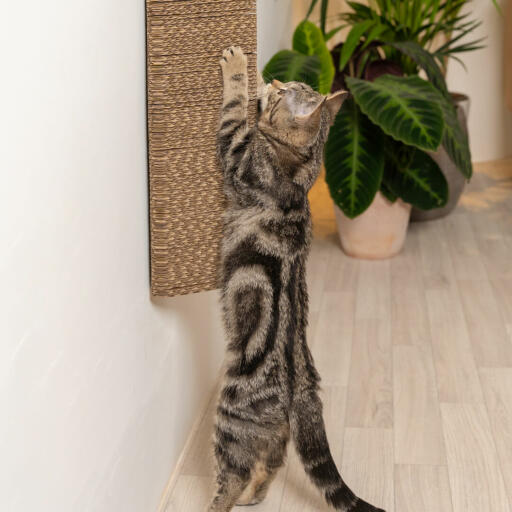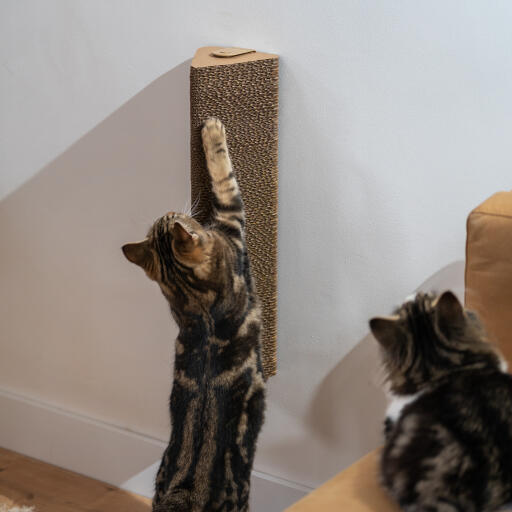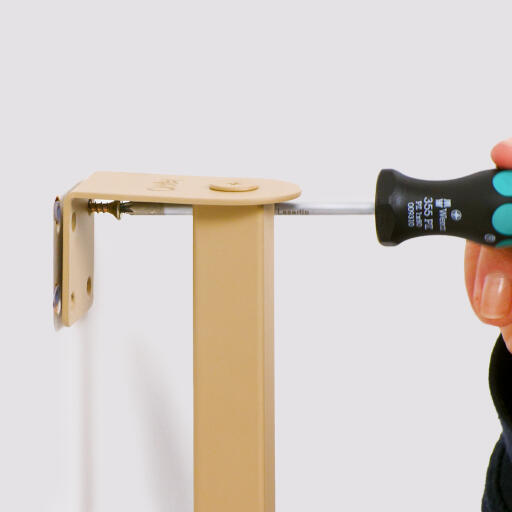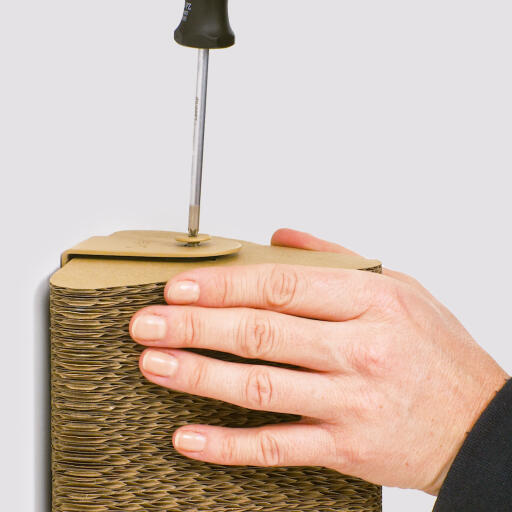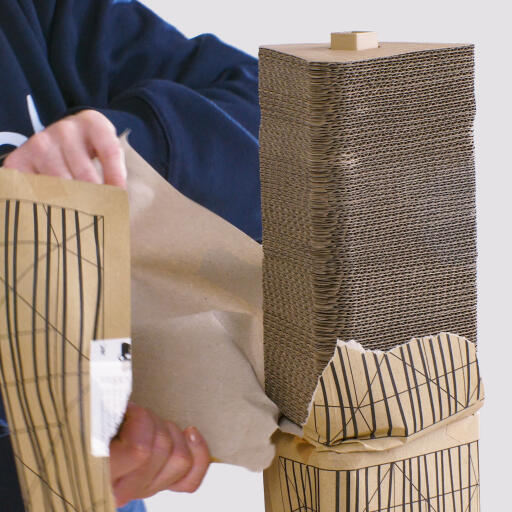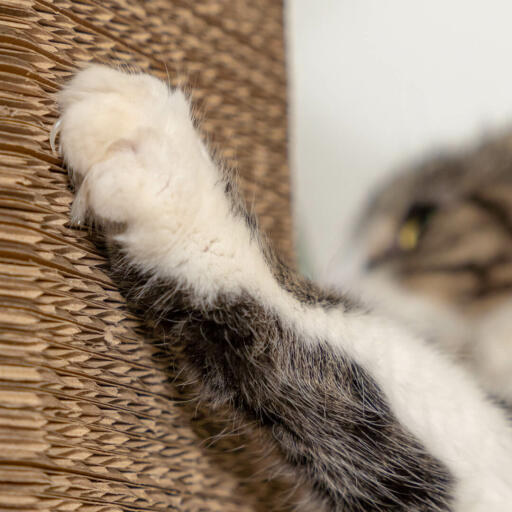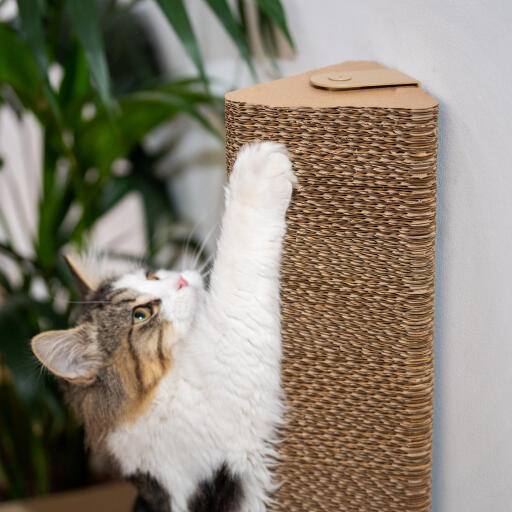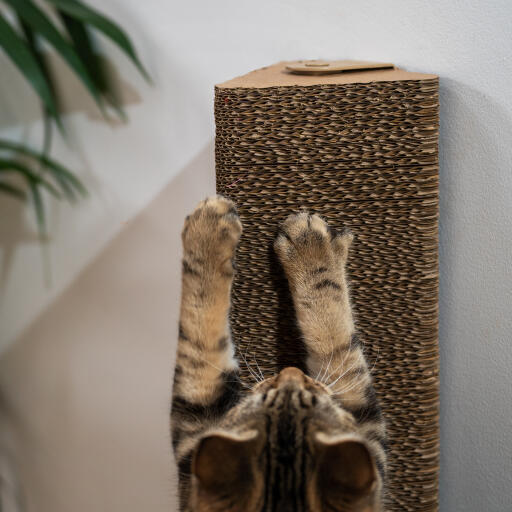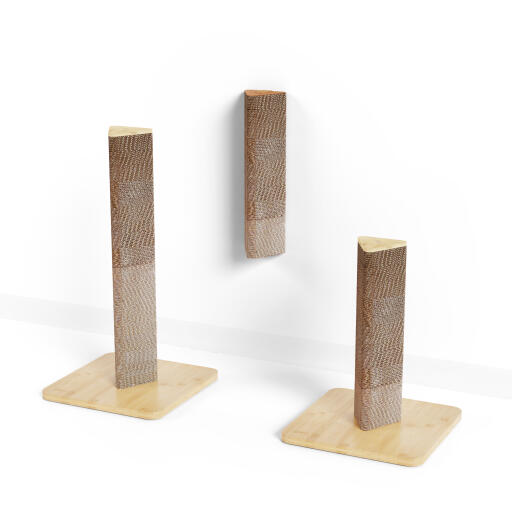 Refillable Cardboard Cat Scratching Post - Wall Mounted
Checking stock in our warehouse...
$79.00
What if a cat scratcher could protect your sofa and the planet? The products you buy matter - to you and your cat. Our curiosity on this connection prompted us to design the Stak, a new way for cats to scratch sustainably.
A scratcher above the rest
Durable cardboard
Satisfying for cats
Sustainable and refillable
Recyclable and compostable
Sturdy and supportive
Strong and stylish
The last cat scratcher you'll ever buy
We're challenging the cat care norm of consumable scratchers. With Stak, you only need to dispose of the cardboard layers that actually get scratched - and these can be recycled or composted, ready for a fresh refill pack. The rest of the scratcher is made from durable materials so you'll never have to replace the whole thing.
Why do cats like to scratch?
Scratching is a natural instinct for cats and providing them with a hard wearing scratcher is essential to their wellbeing - and protects your sofas. When cats scratch, they:
Loosen the outer husk of their nail to reveal a healthier, sharper claw
Mark their territory with scent from glands in their paws
Stretch their muscles and mind, releasing stress-reducing endorphins
Frequently Asked Questions
What are the dimensions of the Stak?
Stak Cardboard Scratching Post - Tall - 784 x 400 x 400mm
Stak Cardboard Scratching Post - Short - 534 x 400 x 400mm
Stak Cardboard Scratcher - Wall Mounted - 504 x 138 x 126mm
Stak Cardboard Scratching Post - Tall Refill Pack - 780 x 138 x 124mm
Stak Cardboard Scratching Post - Short and Wall Refill Pack - 520 x 138 x 124mm
What materials are the Stak cat scratching posts made from?
The scratcher is made from corrugated cardboard and the pole in the middle is made from powder coated steel.
For the freestanding versions, the base and top are made from bamboo.

Stak Cardboard Scratching Post - Short/Tall - Corrugated Cardboard, Powder Coated Steel, Bamboo Board
Stak Cardboard Scratcher - Wall Mounted - Corrugated Cardboard, Powder Coated Steel
Stak Cardboard Scratching Post - Refill Packs - Corrugated Cardboard
Why should I have a cat scratcher?
There are several reasons. Cats take great pride in sharp nails, and if you don't provide them with a specific scratcher or scratching post, they are likely to turn to fabric or furniture in the home. Having a tall scratcher also allows your cat to properly stretch out, another natural behaviour that will benefit their health.
How stable is the scratcher?
Thanks to the strong pole in the middle of the scratcher, it's super stable and will not wobble when your cat puts their weight against it. The wall mounted version is just as strong.
How often should I replace the cardboard?
This depends on how many cats you have and how much they scratch. To avoid your cat turning to other places to scratch, we would recommend replacing the cardboard every 3-6 months.
Is the cardboard compostable?
Yes, you can recycle or compost the cardboard once used.
How do I assemble the product?
For the freestanding versions you will first need to attach the pole to the base with screws. You then slide the cardboard, still in its paper packaging, onto the pole. Remove the paper and push down. Then screw on the top cap and it's ready to use!
For the wall mounted version, you screw on the brackets so you can pre-drill holes in the wall and insert the wall plug. Then remove the pole and fasten the brackets. Slide the cardboard onto the pole and attach to the brackets.
Each product comes with a step-by-step instruction manual, and you can also watch the how to build video.
Which size should I choose?
For a medium sized cat or larger, we would recommend the taller version so they can stretch their whole bodies. The shorter version works for smaller breeds, or cats who don't tend to stretch vertically. With the wall mounted version you can of course decide yourself at which height it should be positioned.
Refillable Cardboard Cat Scratching Post - Wall Mounted