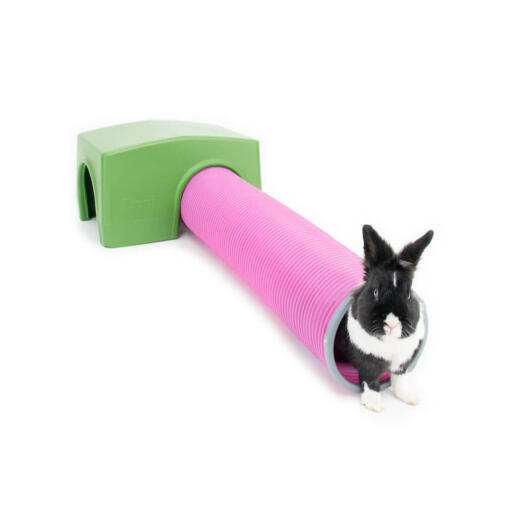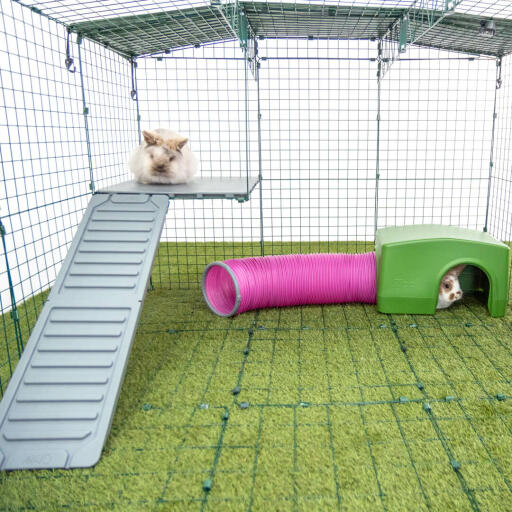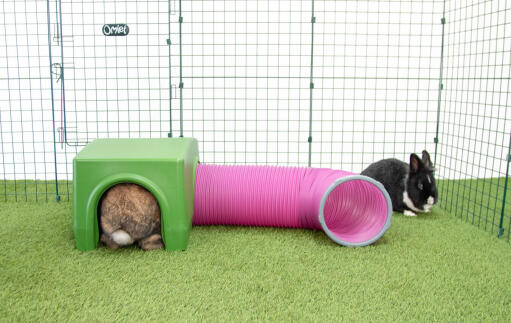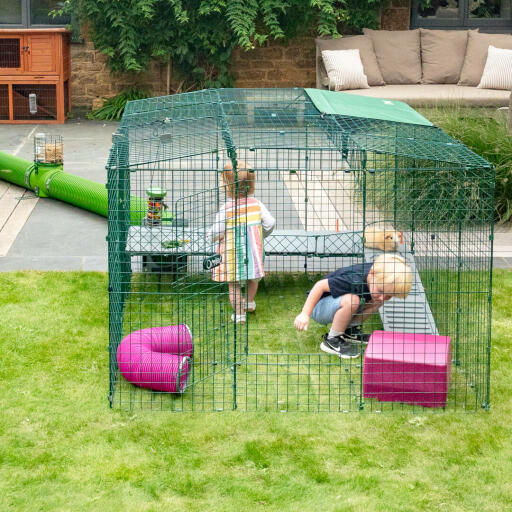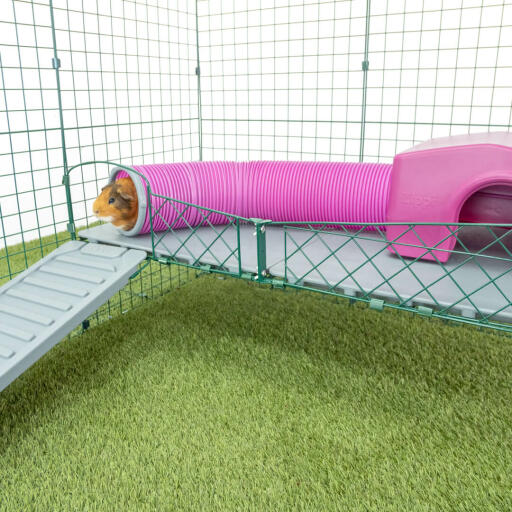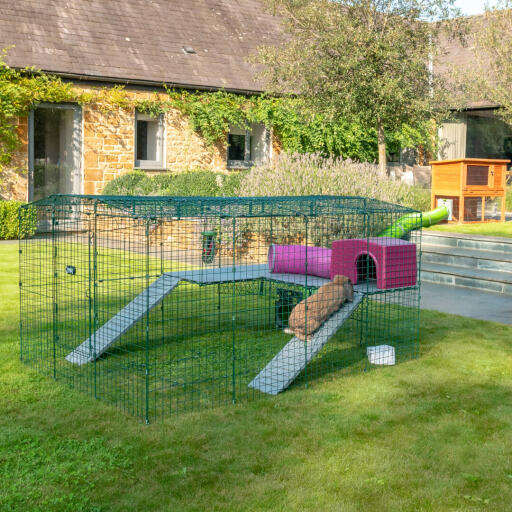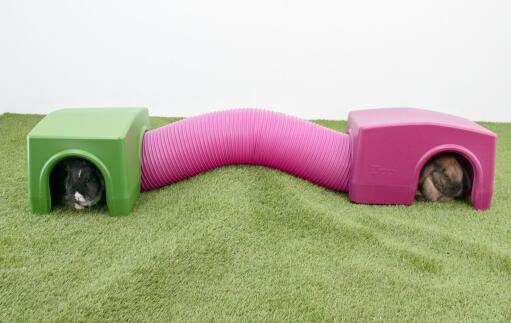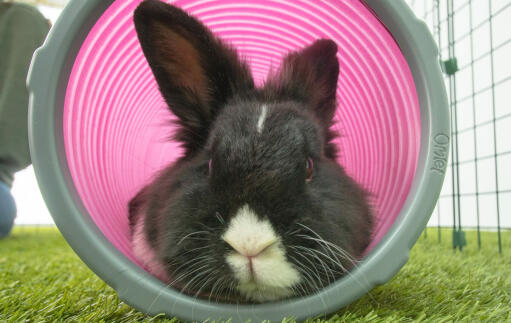 Zippi Rabbit Shelter with Play Tunnel - green and purple
Read 1 Review
Checking stock in our warehouse...
$59.99
A Omlet Play Tunnel and Zippi Shelter is the perfect way to provide your rabbits with a new and exciting exercise game!
By connecting up several tunnels and shelters you can create an amazing play space where small "rooms" are connected by tunnels - just like a warren in the wild. By adding more tunnels and bending them you can create new set ups for your pets, making sure they never get bored.
Rabbits have a natural instinct to seek a hidey hole and the Zippi Rabbit Shelter and Play Tunnels are perfect for providing protection from wind, rain and sun whilst offering a place where they can feel secure, settled and relaxed.
This pack comes with the practical connector rings that attach to the ends of the tunnels to create a secure connection to the shelters. These connector rings screw on to the ends of our Play Tunnels to help prevent your pets chewing the tunnel ends.
This pack includes a green Zippi Rabbit Shelter and a single Play Tunnel with Connector Rings.
Zippi Rabbit Shelter with Play Tunnel - green and purple
Very colourful and bunny friendly
My bunny loves to go through the tunnel often tries to nip and chew it but the product is quite sturdy! She also likes to go in and out of the shelter using the two holes, and enjoys jumping up to the top and down from it. Extremely happy with the products and helpful and responsive customer services!
Review for:
Zippi Rabbit Shelter with Play Tunnel - green and purple
This reviewer has 1 Mini Lop pets
Write a Review