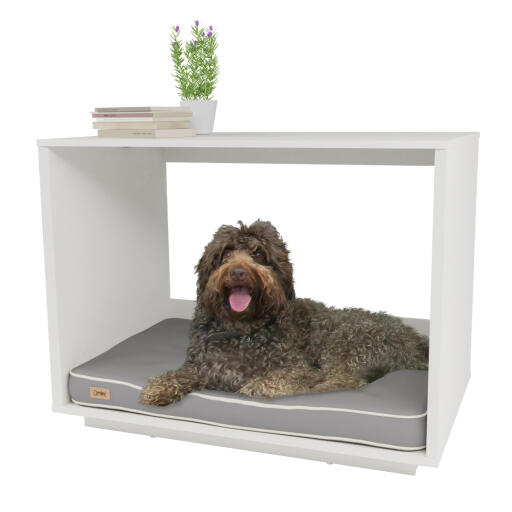 GRADE B - Fido Nook 36 Dog House - White
Checking stock in our warehouse...
They didn't love it, but you can! This item has been sent back through no fault of its own within the return window. All returned items are checked thoroughly to ensure proper working order. This item may have superficial marks or surface scratches.
The Fido Nook combines a modern and elegant piece of wooden furniture with a cosy space for your dog's bed. It elegantly complements your home whilst providing your pet with theirs.
More information about this product can be found
here
.
Please note: Listing is for Fido Nook only - bed not included.
GRADE B - Fido Nook 36 Dog House - White