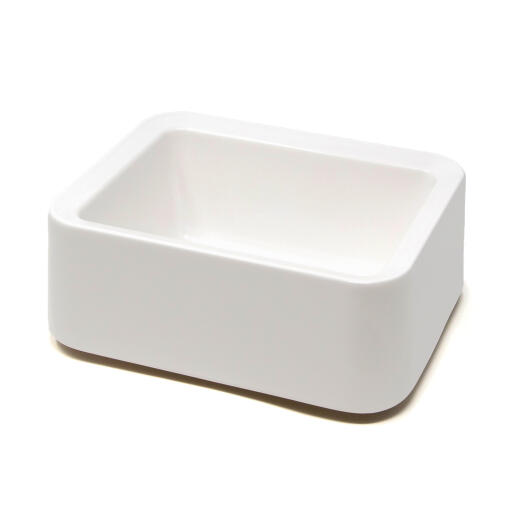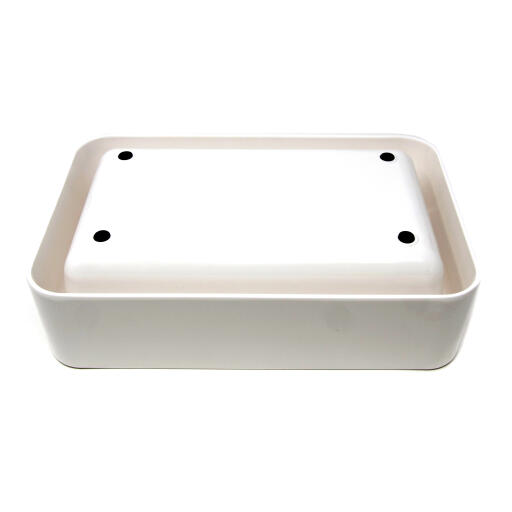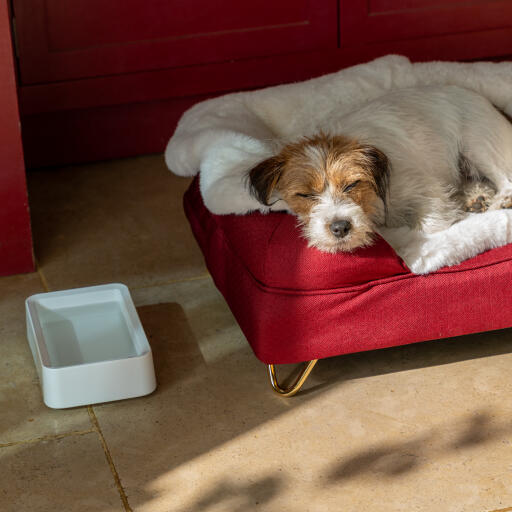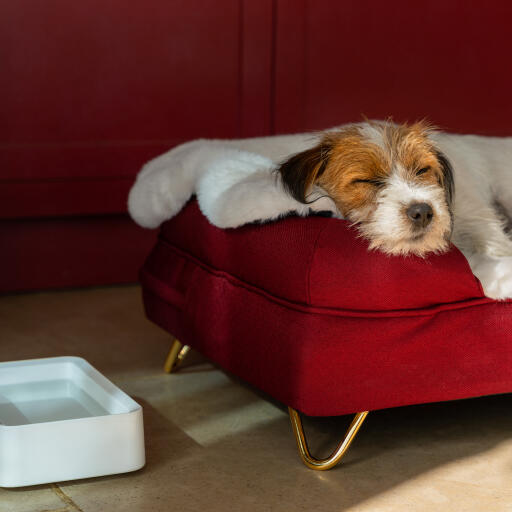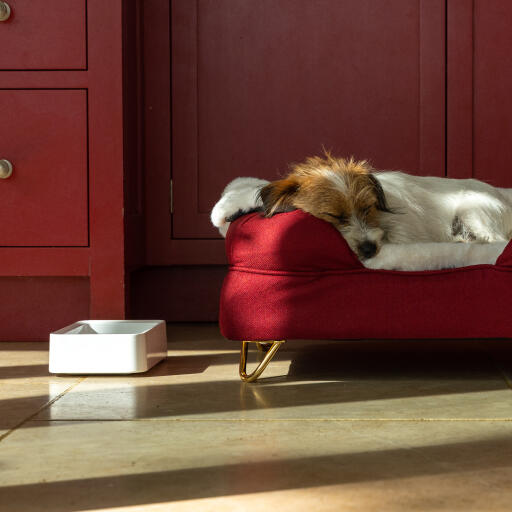 Checking stock in our warehouse...
$25.99
The Omlet Bowl is a universal feeding bowl for dogs and cats and also makes a great accompaniment to the Fido Studio. Stylish and practical, this melamine bowl is easy to wipe clean and features rubber feet to prevent the bowl from sliding during use. It is designed to be virtually impossible to tip over, which means less spillages and ensures a cleaner eating environment for your pet. Suitable for use as a feed or water bowl.
Approximate Dimensions: 15cm x 12cm x 6cm
Dishwasher safe.
Frequently Asked Questions
Omlet Bowls are dishwasher safe.
Small - 15cm x 12cm x 6cm
Large - 22cm x 14cm x 6cm
Omlet Dog Bowl White - Small
I already have the large omlet dog bowl, and decided to buy the small bowl for our laundry. These bowls are great - very stable, easy to clean and easy for our dogs (dachshunds) to drink out of. Most importantly the rectangular shape means that they fit snugly against a wall, out of the way. Great value too! Can't recommend highly enough.
Review for:
Omlet Dog Bowl White - Small
Write a Review