Walk In Chicken Run
Extend your Walk in Chicken Run with easy to add extensions
The Walk in Chicken Run is pet-proof so your chickens will be safe
2x2x1 Lo-Rise Chicken Run - attaching feeder through door
2x2x2 Walk in Chicken Run - Eglu Classic Chicken Coop inside and man holding chicken in stable door
The Walk in Chicken Run is pet-proof so your chickens will be safe
3x3x2 Walk in Chicken Run - Chickens pecking in run
3x3x2 Walk in Chicken Run attached to Eglu Go UP - woman carrying chicken feed through stable door
2x2x1 Walk in Chicken Run with Eglu Classic Chicken Coop attached
3x3x2 Walk in Chicken Run attached to Eglu Cube Chicken Coop with Run
Give your chickens more space while keeping them safe with a Walk in Chicken Run from Omlet. New and improved, this range of fox-resistant chicken pens look great whilst blending into the backyard. These large chicken enclosures are spacious, extendable and designed to work with any kind of chicken house or chicken coop. Your hens will love their high quality poultry run and you will enjoy being able to walk right in to spend time with your pets.
I am delighted with my walk in run. It is easy to put together and blends beautifully into my backyard. My chickens are very happy, they have much more space and are safe from the pesky fox who constantly visits the backyard! - Rita
Buy Now
Could not load configurator. Refresh the page to try again.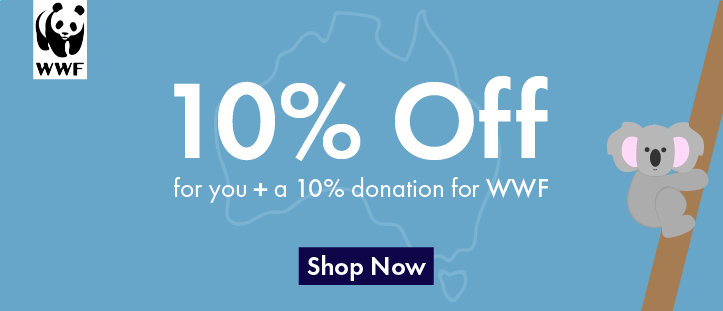 Two Heights of Chicken Run to Choose From
The new Walk In Chicken Run is available in two heights. The Hi-Rise version allows you to literally walk straight in. You can then spend more time with your chickens, tidy the run and top up food and water containers, all with the greatest of ease. The Lo-Rise version is a new concept, giving your hens plenty of secure floor space, at a lower height and a lower price (of course if you are less than 1.16m tall you can still walk in).
The new Lo-Rise Chicken Run is a great entry level product. It has all the floor space of the Hi-Rise version and you can extend the height at a later date.
The Hi-Rise Walk In Chicken Run allows you to walk right in and spend time with your chickens. They'll love all that extra room and you'll enjoy the benefits too.
Security for your Pet Chickens
Keeping your chickens safe in an attractive and spacious environment is what the Walk In Chicken Run was designed for. It gives you peace of mind that your pets are getting the best care possible. Omlet's experience and reputation for designing beautiful products that work are on show across several key features of the Walk In Chicken Run.
The brand new door lock uses gravity to drop naturally into the locked position, meaning you don't have to remember to slide the bolt back across as you do in a traditional lock.
Made from the same heavy gauge steel weld mesh as the Eglu runs, and with strong supporting poles, this Walk In Chicken Run offers your pets maximum protection from unwanted visitors.
You can lock and unlock the door from inside the Walk In Chicken Run.
The Walk In Chicken Run has a detachable anti-tunnel skirt. Similar to the Eglu Run Skirt, this will prevent predators from digging in.
This chicken enclosure has a full height stable door so it's easy to give your chickens some corn without them escaping.
Stable Door
If you opt for the Hi-Rise Walk In Chicken Run, you'll have the benefit of a stable style door. The top and bottom of the door open independently allowing you to feed your chickens without them nipping between your legs to get to your vegetable patch. Extra doors can be purchased and added to the run in various positions too. The Lo-Rise Walk In Chicken Run still has a large door which is easy to reach through and ideal for placing a feeder or drinker.
Extending your Walk In Chicken Run
The Walk in Chicken Run can be extended in numerous ways, whether you buy a large run straight away, or extend it over the years. Increase the width, length and height, using easy to add sections, and create a custom made run to suit your requirements. Please refer to the Walk In Chicken Run Configurator for options on how to extend your run.
The 3 x 4 x 2 Walk In Chicken Run is perfect for a large flock of hens. The Eglu Cube will fit in there, with space all around to remove the dropping trays, collect eggs and open the front door.
Covers for your Walk In Chicken Run
Accessorise your Walk In Chicken Run with a Heavy Duty or Clear Cover in different sizes. These can be used independently or in multiples to create sheltered areas for your hens. Omlet Covers are extremely hard-wearing and they will provide brilliant protection against wind, rain and snow. The clear covers are ideal for winter and the heavy duty covers provide lots of shade in the summer.
The Heavy Duty Side Cover will cover one panel
The Clear Roof Cover will cover two panels
Combine Covers to create the perfect chicken run.
You can quickly make up the poles without any tools, they just slot together.
Easy assembly
Assembling your Walk In Chicken Run is quicker and easier than ever. You can assemble a Lo-Rise in around an hour and a Hi-Rise version should take you no more than one and a half hours to assemble, using the simple instructions included. The only tool you will need is a pozi (cross type) srewdriver, for the Door Bolt.
You can now add a Porch (left) or Partition (right) to your Walk in Chicken Run
Add A Porch Or Partition To Your Run
Now you can enhance your Walk in Chicken Run by adding a Porch or Partition. Both are made from the same fox-resistant steel mesh as the Walk in Run and make a great addition to your outdoor run setup.
The Walk in Chicken Run Porch can be fitted to any side of a full height (2.05m) Walk in Run and provides you with a 2-door entry system for added security.
A range of Walk in Chicken Run Partitions are available that are compatible with all sizes of Walk in Chicken Run and they are available to buy in full or half height. The partition features a secure door for easy personal access to each part of the run and can be used to separate different groups of chickens or to gradually introduce new birds to the group. It can also be used to keep a sick hen apart from the flock until it gets better or to create a separate feeding area.
Patent Pending. Design Registered.
Compatible with Omlet products
The Walk In Chicken Run has been designed to work with your existing chicken coop, so you can create a custom chicken keeping solution to suit your backyard. Connection kits are available to attach the run to most types of Eglu, while other houses can be placed directly inside, giving your hens a place to rest, shelter and lay their eggs.
Your current Eglu
Can it connect to a Walk In Chicken Run?
Can it go inside a Walk In Chicken Run?
Can the door be placed on the same side as the Eglu?
Hi-Rise
Lo-Rise
2 Panels Wide
3+ Panels Wide
Eglu Go (no run)
✓
✓
✓
✓
✓
Eglu Go with Run
✓
✓
✓

✗

✓

Eglu Classic (no run)
✓
✓
✓
✓
✓
Eglu Classic with Run
✓
✓
✓

✗

✓

Eglu Go UP (no run)

✗

✓

✗

✗

✗

Eglu Go UP with Run
✓

✓

✗

✓
✓
Eglu Cube (no run)

✗

✓

✗

✗

✗

Eglu Cube with Run
✓

✓

✗

✗

✓

Eglu Go Hutch (no run)
✓
✓
✓
✓
✓
Eglu Go Hutch with 1m Run

✗

✓
✓

✗

✗

Eglu Go Hutch with 2m Run
✓
✓
✓

✗

✓

Related Products
Your Reviews - Walk In Chicken Run
---
Customer Images - Walk In Chicken Run - 29 of 68