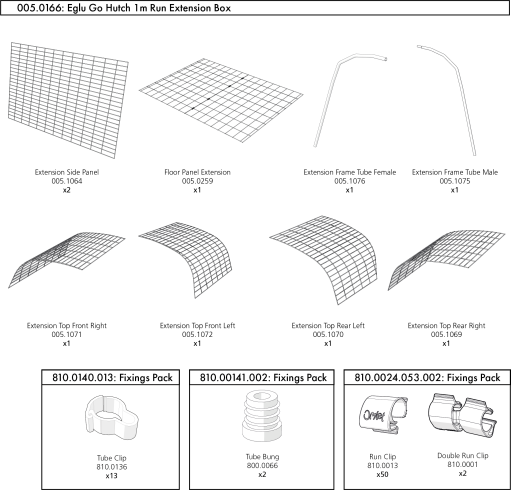 GRADE B - Eglu Go Hutch 1m Run Extension
Checking stock in our warehouse...
They didn't love it, but you can! This item has been sent back through no fault of its own within the return window. All returned items are checked thoroughly to ensure proper working order. This item may have superficial marks or surface scratches.
The Eglu Go Hutch 1m Run Extension adds further length to your Eglu Go Hutch Run. Simply attach to your existing run to give your bunnies even more space to explore, hop around and have fun!
Made from strong, steel weld mesh, the Eglu Go Hutch Run is perfect for providing your rabbits or guinea pigs the freedom to explore and enjoy some fresh air in a secure and safe environment. The underfloor wire also ensures you can relax knowing that even the most intrepid of pets won't tunnel out during the night!
This item is only compatible with an existing 2m run for Eglu Go.
GRADE B - Eglu Go Hutch 1m Run Extension