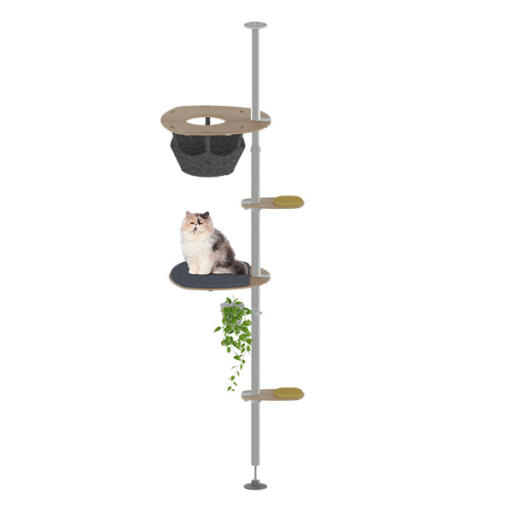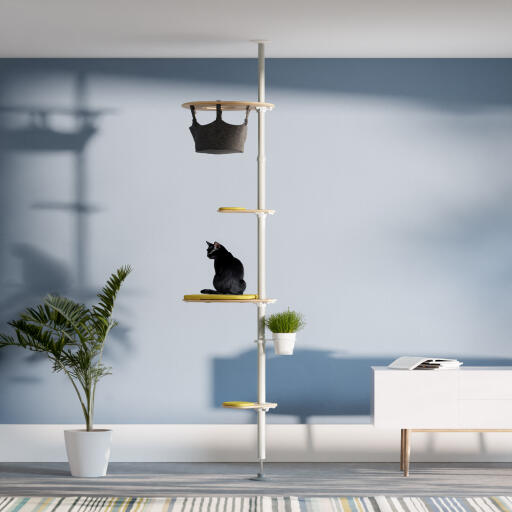 Freestyle - The Meower Kit - 2.15m to 2.60m
Checking stock in our warehouse...
$471.00
The Freestyle Cat Tree from Omlet is a strong floor to ceiling cat play system that can be customised to suit your cats and your home. Choose from a wide range of fun, practical and durable accessories to create a cat tree system that encourages your pets to live out their natural instincts to scratch, jump, climb and play.
At Omlet, we design our cat creations from a personal pet parenting experience. And we know that cat's who show love through words of affection (meowing and purring) may not always want to be close to you physically but still want you to know they are near. So we designed the Meower Freestyle cat tree with accessories that would comfort this feline's communication style of love.
Customise The Meower Kit in our fun configurator or find out more about the Freestyle Cat Tree here.
Design Your Own Cat Tree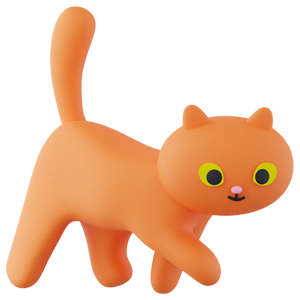 Freestyle - The Meower Kit - 2.15m to 2.60m