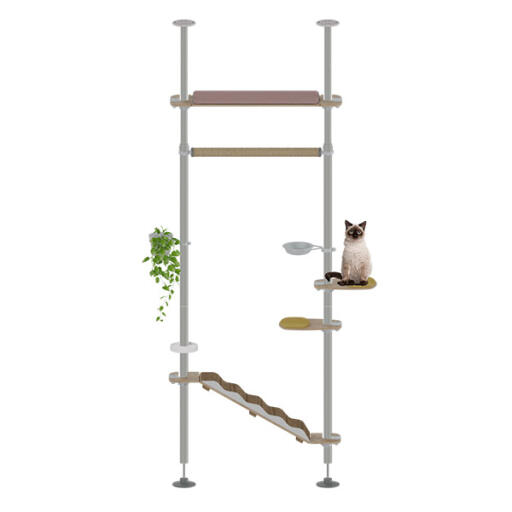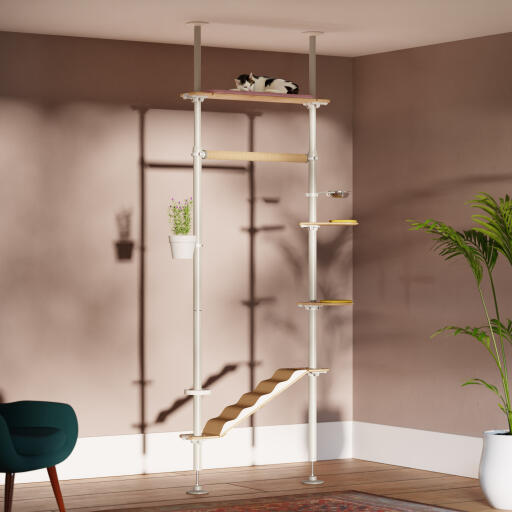 Freestyle - The Artist Kit - 2.15m to 2.60m
Checking stock in our warehouse...
$661.00
The Freestyle Cat Tree from Omlet is a strong floor to ceiling cat play system that can be customised to suit your cats and your home. Choose from a wide range of fun, practical and durable accessories to create a cat tree system that encourages your pets to live out their natural instincts to scratch, jump, climb and play.
When we challenged our Omlet designers to create a Freestyle cat tree that was rooted in your cat's innate want to give and receive, we knew we were asking for a lot. A gift giver, after all, is like an artist - creative in their endeavors and multi-passionate in all they do. So we took several of the accessories on other pre-customized cat trees, to include the sisal scratching post, plant pot and holder, and bamboo cushioned step, and added these additional pieces that foster the artistry of every gift-loving feline in the Artist Cat Tree.
Customise The Artist Kit in our fun configurator or find out more about the Freestyle Cat Tree here.
Design Your Own Cat Tree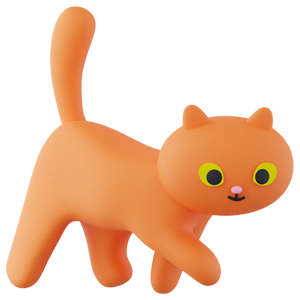 Freestyle - The Artist Kit - 2.15m to 2.60m